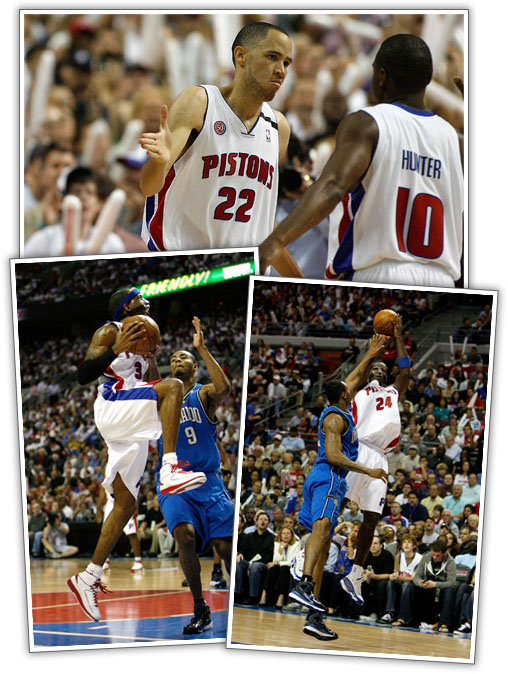 The Detroit Pistons take the victory of the series (4-1) between the Orlando Magic. Detroit had an advantage a home by winning the last game in the series but it's go hard or go home. The Pistons came harder leading them further into the playoffs. The final score of last night game was [91-86]. Richard Hamilton would not let his team lose at home..period. He scored 31 points, 2 rebounds, and 3 assists. Hamilton said proudly after the final game win:
"Now we expect to do this," Hamilton said. "We're supposed to be here."
Rasheed Wallace scored 14 points and 7 rebounds for the Pistons. Antonio McDyess had 17 points, 11 rebounds, and 2 assists. Tayshaun Prince put up 10 points, 8 rebounds and 2 assists. The Pistons can rest up now because they're going to need it for whoever they face in the Cleveland Cavaliers Vs. Boston Celtics series.
Cleveland Cavaliers play the Boston Celtics tonight (May 14th) @ 8PM on TNT. Series is tied (2-2).
Click play on the video to hear the Pistons' reaction to the final win between the Orlando Magic.
Be the first to receive breaking news alerts and more stories like this by subscribing to our mailing list.