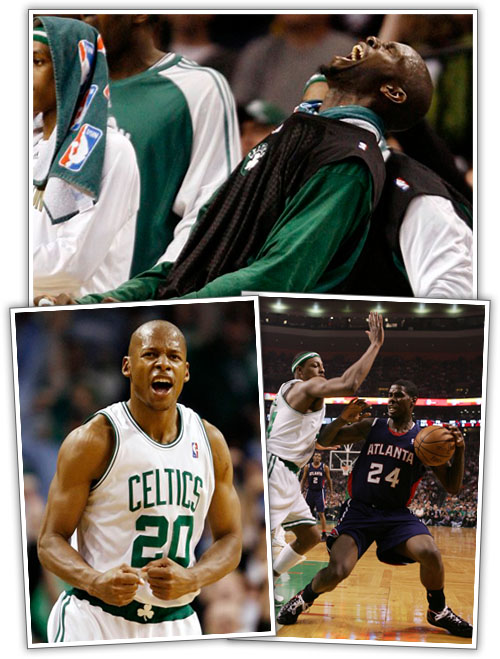 The Boston Celtics regained their mojo back with the final win of the series against the Atlanta Hawks (4-3). The win the seventh game by 34 points (99-65). It's been a good seven games for the Hawks though winning every home game they played. Atlanta Hawks' coach Mike Woodson said at the finish of Game 7:
"I wish we could have played all of our games in Atlanta," said Woodson, "Nobody thought we had an opportunity to even win a game in this series. We battled them right to the end. We just didn't have it today."
Kevin Garnett had a total of 18 points, 11 rebounds, and 3 assists. Paul Pierce had 22 points, 8 rebounds, and 3 assists. Pierce seemed to know that they were slacking in Atlanta and knew they would come harder in Game 7:
"I really had no doubt in my mind how we were going to come out," Pierce said. "You kind of saw it from the guys after Game 6 on the plane, there wasn't a lot of talking. We knew that we let a couple of games get away in Atlanta and I knew we were just going to take care of business."
The Celtics will play the Cleveland Cavaliers Tuesday night (May 6) @ 8 on TNT.
Be the first to receive breaking news alerts and more stories like this by subscribing to our mailing list.