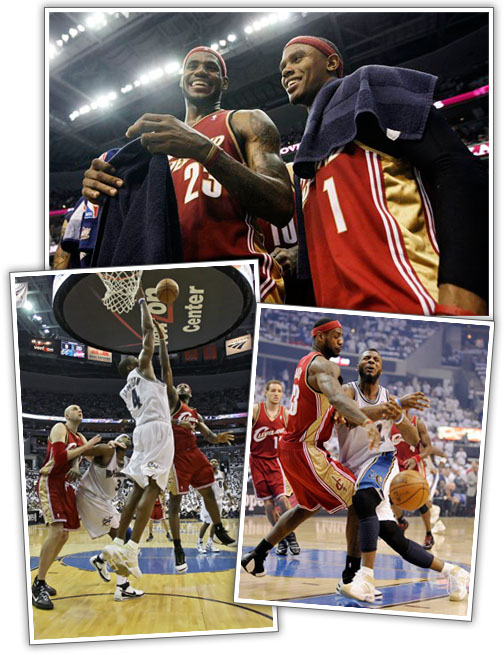 The Cleveland Cavaliers take the victory of the series against the Washington Wizards in the sixth game (4-2). LeBron James scoring his 3rd-career playoffs' triple-double in game 6 with 27 points, 13 rebounds beating the Wizards' by 17 (105-88). The Cavs has had a great season and now they're advancing closer to the Finals. Cavaliers' teammate Zydrunas Ilgauskas added 12 points, 7 rebounds, and 2 assists. LeBron was happy to see his team coming closer to the Finals stated at the end of Game 6:
"Cleveland is advancing. We won the series 4-2. That speaks louder than me saying anything about the fans here, anything about DeShawn Stevenson ," James said, referring back to when he called him "overrated". "Cleveland is advancing. That's all that matters."
Wizards' power forward Antawn Jamison scored 23 points and 15 rebounds. Antonio Daniels added 8 points, 5 assists, and 1 rebounds said after the loss in Game 6:
"Three times in a row. It's tough," Washington's Antonio Daniels said. "But who knows what happens if we have a healthy team? A healthy Gilbert Arenas? If we had Darius Songalia for Game 6 — who knows what happens?"
The Cavaliers will play which ever team wins the series between the Boston Celtics Vs. Atlanta Hawks.
Be the first to receive breaking news alerts and more stories like this by subscribing to our mailing list.