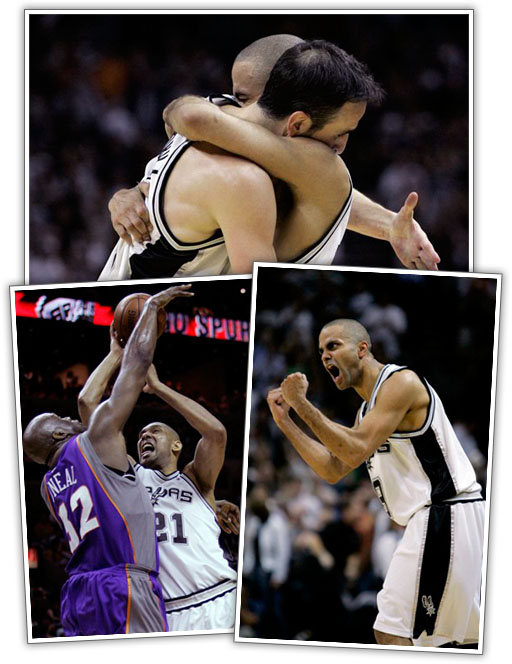 The Phoenix Suns played their final game (1-4) of the series in the playoff last night losing to the San Antonio Spurs by 5 (87-92). Tony Parker had a total 31 points, 8 assists, and 3 rebounds. Tim Duncan who never doubted they'll defeat the Suns boldly said after the game:
"Just happy we're done with them," he said. Really, was there ever any doubt?"
Duncan was deemed top performer in last night's victory with 29 points and 17 rebounds. On the opposing team, Boris Diaw had 22 points, 8 rebounds, and 8 assists. Amare Stoudemire, who had 15 points, 11 rebounds, 3 blocks, was full of envy last night had a comment about the loss, quote on quote:
"Every year it seems like we always play the Spurs, and they beat us every single time," Stoudemire said. "As long as I'm here we're going to break it sooner or later, because I'm tired of losing to these guys. I'm sick and fed up."
The Spurs are scheduled to play the Hornets Saturday (May 3). Check out the team's stat widget below.
Be the first to receive breaking news alerts and more stories like this by subscribing to our mailing list.