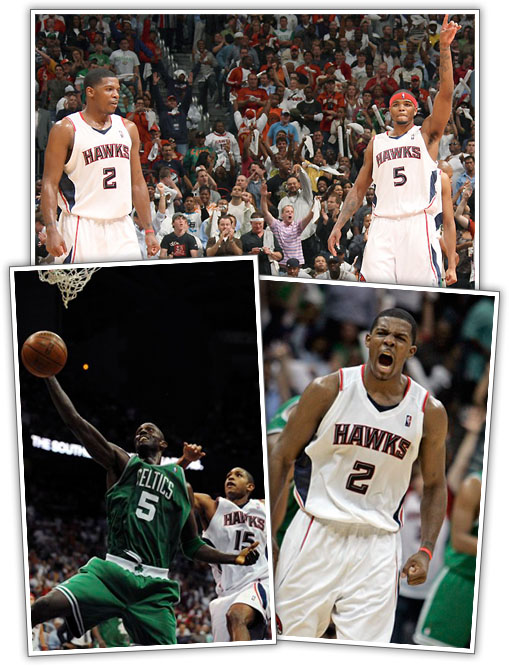 It looks like the Atlanta Hawks stepped their game up literally. The series are now tied against the Boston Celtics (2-2). The won last night's game by 5 (97-92). Josh Smith had 28 points, 7 blocks, and 6 rebounds. Joe Johnson scored a high 35 points in Game 4, scoring the last 20 in the fourth quarter. Johnson talks about the victory after the game:
"We took care of our home court," Johnson said. "Now we've got to go up to Boston and somehow steal one."

Ray Allen had 21 points, 4 assists and 2 rebounds. Kevin Garnett, who almost physically fought Hawks' player Zaza Pachulia, had 20 points, 9 rebounds and 1 assist. Sam Cassell said at the end of Game 4 loss:
"We've got to find ourselves real quick," Boston's Sam Cassel's said. "We've got to find our team identity, our team chemistry, we've got to find all that real quick. Basketball is a strange thing, strange things happen."
Game 5 is Wednesday (Apr. 30) @ 8:30PM on TNTÂ 
 
Be the first to receive breaking news alerts and more stories like this by subscribing to our mailing list.