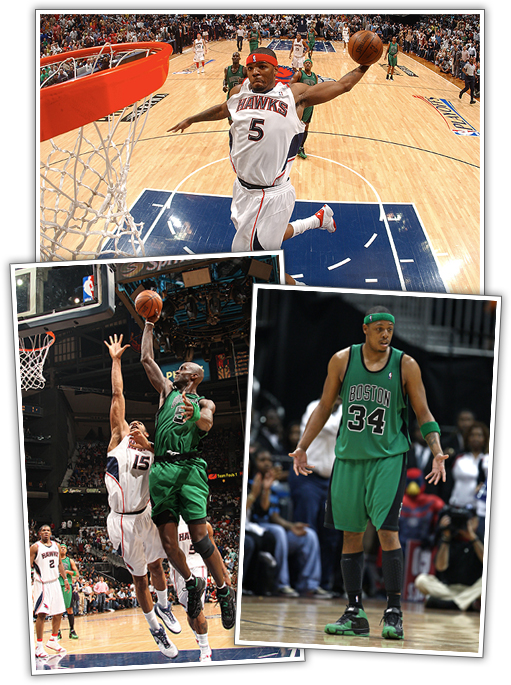 (Photos: Getty Images / NBA) Josh Smith was dunking happy Saturday night on the Boston Celtics. The Atlanta Hawks now gaining some lead way (1-2). The Hawks won by a 9-point lead (102-93). Top performer of the game, Josh Smith, had 27 points, 9 rebounds, and 6 assists. Smith was proud about this successful game they needed. He states:
"My heart was racing, I was so excited," said Smith, who certainly did his part by dunking five times on the Celtics. "I wanted to give the city of Atlanta something to cheer about."
Kevin Garnett scored 32 points, 10 rebounds, and 3 assists for the Celtics. Paul Pierce added 17 points and 8 assists. The Celtics still lead these series but the Hawks are gaining. They'll settle this score in Game 4.
Game 4 airs Monday (Apr. 28) @ 8 on TNT.
Be the first to receive breaking news alerts and more stories like this by subscribing to our mailing list.