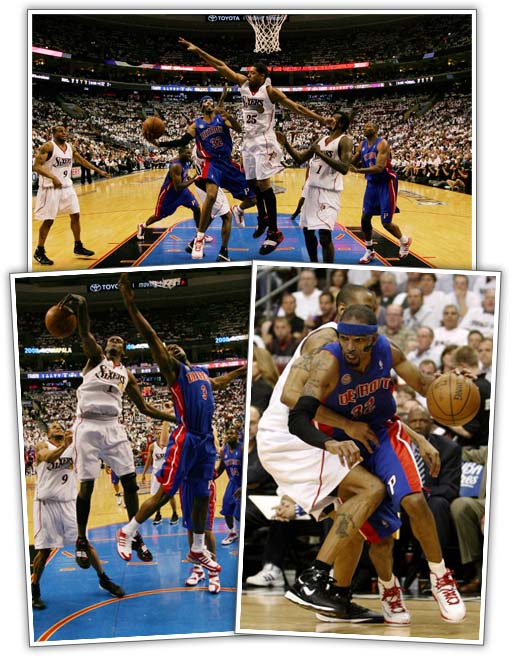 (Photos: Getty Images) After a losing two previous games, the Sixers decided it's time to claim their spot in the playoffs. Gaining lead way (2-1) the Sixers bust the Pistons by a 20-point victory (95-75). Andre Miller scored 21 points, Samuel Dalembert racked 22 points and 16 rebounds for Philadelphia. Richard Hamilton scored 23 points and TayShaun Prince had 18 points. Without these two, Detroit would've had a 30-point blowout loss. Look for the game breaker Sunday night.
Game 4 is Sunday @ 7 on TNT
Be the first to receive breaking news alerts and more stories like this by subscribing to our mailing list.