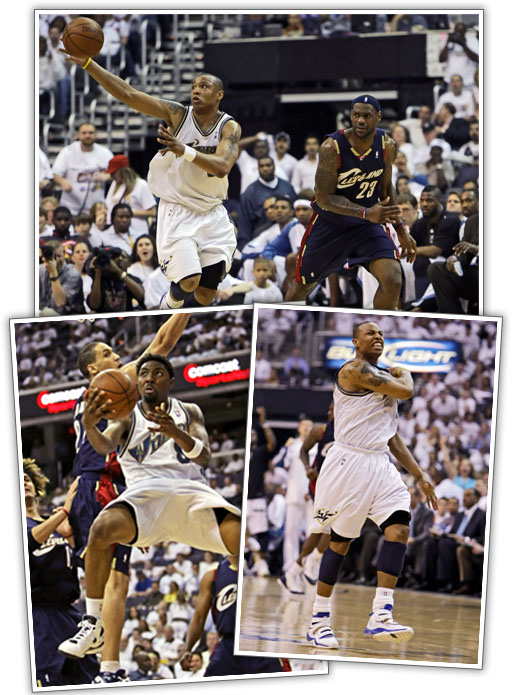 The Washington Wizards make a comeback Thursday night. Only behind by one victory, the Cleveland Cavaliers was defeated by the Wizards, bringing an end to their winning spree (2-1). The Cleveland Cavaliers lose brutally by a 36 point blowout (108-72). The Wizards was determined to win last night. They won…and they won hard! DeShawn Stevenson had 19 points. Caron Butler scored 17 points. Loyal fans of the Wizards' backed up Stevenson's comment by chanting that LeBron James was "overrated" over and over again. Although Stevenson had to swallow his comments before in the two previous games they were defeated in. LeBron had 22 points, 7 rebounds, 3 assists. I'm definitely looking for to Game 4.
Game 4 airs Sunday @ 1 on ABC.
Be the first to receive breaking news alerts and more stories like this by subscribing to our mailing list.