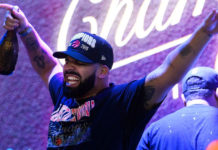 Drake is celebrating Toronto's first-ever NBA title by releasing not just one, but TWO brand new songs.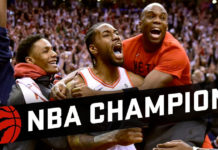 The Toronto Raptors won their first-ever NBA championship Thursday night (Jun. 13) after a close game against two-time NBA champs, the Golden State Warriors.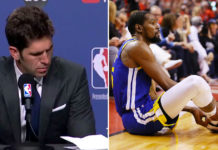 Golden State Warriors President Bob Myers was visibly emotional and choked back tears as he confirmed with reporters that Kevin Durant injured his Achilles.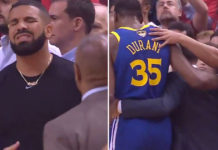 When Kevin Durant got hurt tonight, many Toronto Raptors fans cheered and mocked him ... but Drake, on the other hand, cried when he realized it was over with for KD.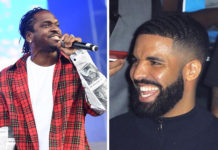 Pusha T is accusing Drake of hiring people to sabotage his concert in Toronto. IKEA Monkey, the small primate with a snazzy coat that captured the love and affection of the world wide web, is officially in the... It's never too late to go back to school they say. And Drake put his money where his mouth is by going back to...