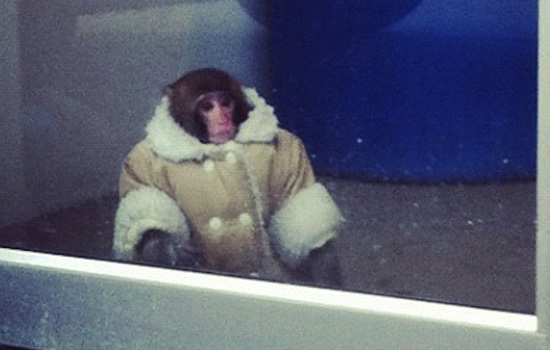 IKEA Monkey, the small primate with a snazzy coat that captured the love and affection of the world wide web, is officially in the slammer.
After escaping his owner's vehicle, which was parked in an IKEA parking lot in Toronto, Darwin the IKEA Monkey is in the custody of animal services. And his owner, Yasmin Nakhuda, is none too pleased about the situation.
She claims that she considers the monkey to be one of her sons and that she demands that Darwin be returned to her. She's lawyered up and is ready to fight the system to get her monkey back. Yeah, good luck with that.
Sadly, no one from the fashion community has stepped forward to speak out in support of its greatest muse since Naomi Campbell first stormed the runway.
Watch this report from ABC News for the story on Darwin's lockup and his owner's plea for his return:
Be the first to receive breaking news alerts and more stories like this by subscribing to our mailing list.