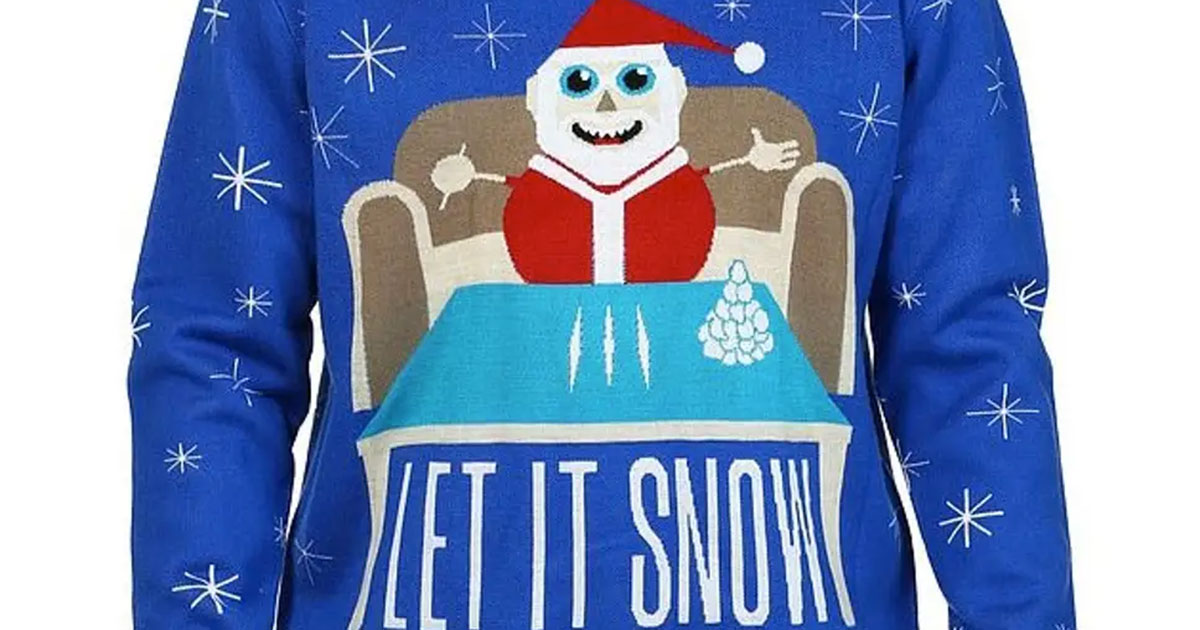 Walmart is apologizing after several inappropriate Christmas-themed "ugly" sweaters were sold on its Canadian website by a third-party seller.
One of the sweaters (pictured above) showed a wide-eyed Santa Claus sitting in front of a table with three lines of cocaine and the words "let it snow."
The very detailed (and hilarious) product description on Walmart.ca read:
"We all know how snow works. It's white, powdery and the best snow comes straight from South America. That's bad news for jolly old St. Nick, who lives far away in the North Pole.

"That's why Santa really likes to savour the moment when he gets his hands on some quality, grade A, Colombian snow. He packs it in perfect lines on his coffee table and then takes a big whiff to smell the high quality aroma of the snow.

"It's exactly what he needs to get inspired for Christmas Eve. This Men's Let It Snow Ugly Christmas Sweater captures that moment when Santa is finally ready to enjoy that sweet, imported snow."
Yall. Look at this description for this Christmas sweater from Walmart pic.twitter.com/lBdmKQ1JoZ

— Jason John (@HurrbaSousJohn) December 7, 2019
Another inappropriate sweater design featured an upside-down snowman with its carrot nose and jingle bells suggestive of genitals, while another showed a pantsless Santa roasting his "chestnuts" in front of a fireplace.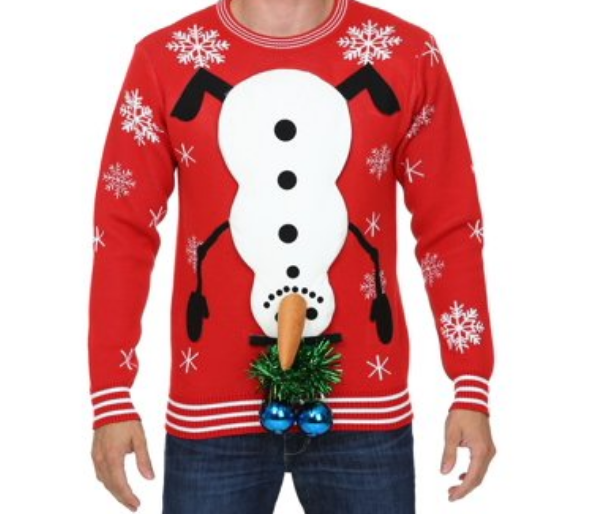 A third sweater, called the "Santa Probe Ugly Christmas Sweater," showed Mr. Claus lying prone with his pants halfway down and an alien preparing to place a probe in his rectum.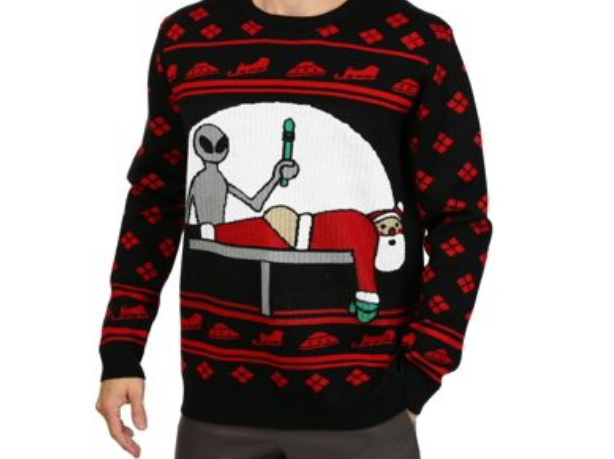 "Well, let's just say if you're going to zip around the world using flying reindeer to deliver gifts to millions of homes in a single night, you probably should expect some inquisitive aliens to eventually wonder how you can do it," its product description read.
A fourth sweater showed a "naughty" Santa with his pants down once again, this time, with Mrs. Claus behind him cracking a whip.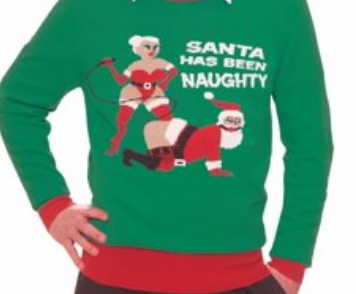 The sweaters, made by clothing company FUN Wear, were being sold on Walmart Marketplace, a service similar to Amazon that allows approved third-parties to sell products on Walmart's websites.
After the sweaters went viral when customers posted screenshots on social media, Walmart removed them from their website and issued an apology.
"These sweaters, sold by a third-party seller on Walmart.ca, do not represent Walmart's values and have no place on our website," a spokesperson said in a statement, per Global News.
"We have removed these products from our marketplace. We apologize for any unintended offense this may have caused."
Be the first to receive breaking news alerts and more stories like this by subscribing to our mailing list.