33-year-old Ronald "Ronnie" McNutt, an Iraq war veteran, killed himself in his Mississippi home on August 31st and he filmed the entire act on Facebook Live. The disturbing footage has since gone viral on social media, especially TikTok.
A 13-year-old girl was killed after a stray bullet from outside struck her while she was dancing inside her home in Chicago.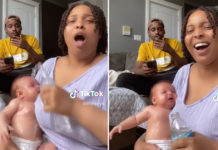 Charmaine from "Black Ink Crew Chicago" is responding to the backlash she received over a recent TikTok featuring herself and her newborn daughter Nola that went viral for all the wrong reasons.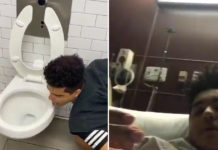 If stupid was a person, it would be this California-based social media influencer who ended up in the hospital with coronavirus just days after he posted a video of himself licking a toilet seat for a challenge on TikTok.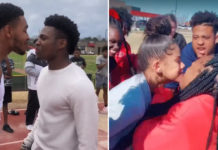 While the rest of us responsible adults are self-isolating and practicing social distancing in the midst of the coronavirus takeover, the younger generation for some reason just isn't getting the memo.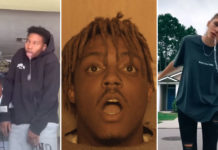 In an extremely eerie twist of fate, fans of Juice Wrld faked seizures to his popular song "Lucid Dreams" as a part of a TikTok challenge in the weeks leading up to the rapper's death caused by a seizure.