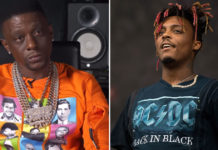 While the hip-hop community continues to mourn the unexpected death of one of its rising stars, Juice Wrld, Boosie Badazz says he knows exactly who should be blamed for the rapper's tragic demise.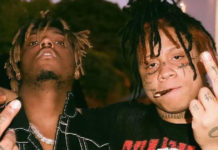 Trippie Redd says he's done with drugs following the tragic death of his close friend Juice Wrld.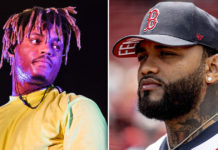 While the Hip-Hop community mourns the tragic death of Juice Wrld, fellow rapper Joyner Lucas says he knows exactly what contributed to the 21-year-old's untimely demise.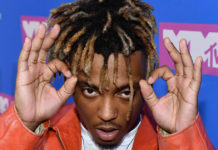 Juice Wrld may have caused his own death by swallowing a bunch of Percocet pills in a desperate attempt to hide them from federal agents as they searched his luggage for drugs and guns at Chicago's Midway Airport Sunday (Dec. 8).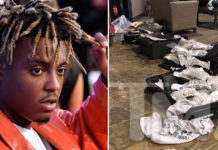 Chicago police say Juice Wrld's associates told them the rapper was popping "several unknown pills" before he suffered seizures and died, and on top of that, the FBI seized a huge stash of weed from their private jet, among other illegal things.
Video footage has emerged showing Juice Wrld's final moments, and the rapper seemed to be in good spirits before he died.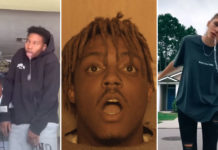 In an extremely eerie twist of fate, fans of Juice Wrld faked seizures to his popular song "Lucid Dreams" as a part of a TikTok challenge in the weeks leading up to the rapper's death caused by a seizure.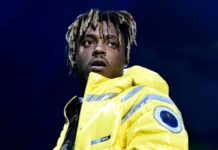 Platinum rapper Juice Wrld has died at the young age of 21 after suffering a seizure at Chicago's Midway airport.