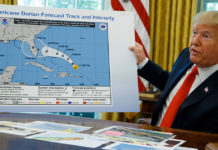 President Donald Trump has come under fire for allegedly using a Sharpie pen to alter a Hurricane Dorian forecast map to falsely show that the powerful storm was on track to hit Alabama in a desperate attempt to cover up a bad tweet.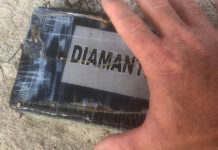 As Hurricane Dorian continues its path of destruction, the massive storm has caused more than a dozen bricks of cocaine to wash ashore on two separate Florida beaches.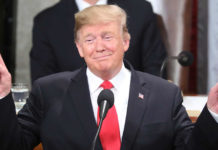 Axios is reporting that Trump asked Homeland Security and national security officials multiple times if it would be possible to drop nuclear bombs on top of hurricanes to stop them before they reach the United States.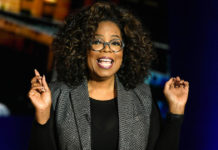 Oprah Winfrey is doing more to help Puerto Rico rebuild than President Donald Trump.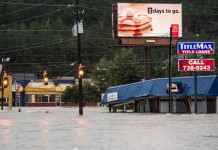 Extreme rainfall from Hurricane Joaquin over the weekend combined with a downpour from a separate weather system caused disastrous flooding in and around Columbia,... Despite being downgraded from a hurricane to a tropical storm late Monday (Oct 29), when Sandy hit ... she hit HARD, leaving a devastating...