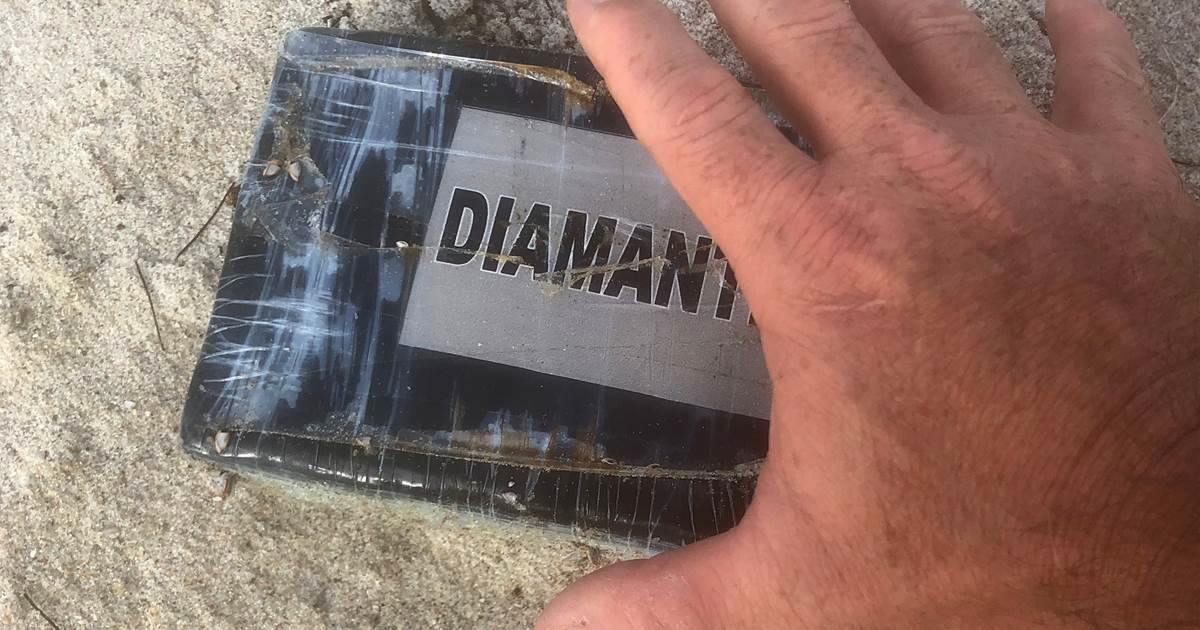 As Hurricane Dorian continues its path of destruction, the massive storm has caused more than a dozen bricks of cocaine to wash ashore on two separate Florida beaches.
NBC News reports that a police officer on foot patrol at Paradise Beach Park in Melbourne was alerted to the presence of "suspicious" items that had washed up on the beach.
When the officer went to investigate, he was met with a package that a Melbourne police spokeswoman said was "wrapped in a way that was consistent with narcotics."
The heavily-wrapped package (pictured above) was taken in for testing and it was immediately determined to be cocaine.
Police are investigating as to how the drugs got there, but Melbourne Beach wasn't the only place hit with all white bricks.
On Friday (Aug. 30), about 20 miles north in Cocoa Beach, police were alerted to a duffel bag that had washed ashore containing 15 "carefully wrapped" bricks of cocaine.
According to current street prices in the Orlando area for one kilo of cocaine (about $20K-$30), the duffel bag's contents are worth anywhere between $300,000 and $450,000.
Cocoa Beach police are urging beachcombers to be cautious of suspicious packages in the aftermath of Hurricane Dorian.
"There is a possibility that more will come onshore. Especially now with these conditions. It could be coming from anywhere," said Cocoa Beach Police Department spokesman Manny Hernandez.
"We're telling people to be cautious and not to grab or handle it because if there is an opening, it can go into your pores and you can overdose," he explained to Florida Today.
Hernandez said it's not unusual for drugs to wash ashore along the coast of Florida, however, the duffel bag found Friday contained the largest find he's seen in recent memory.
"I think this is the largest find we've had in a while," he said.
Be the first to receive breaking news alerts and more stories like this by subscribing to our mailing list.