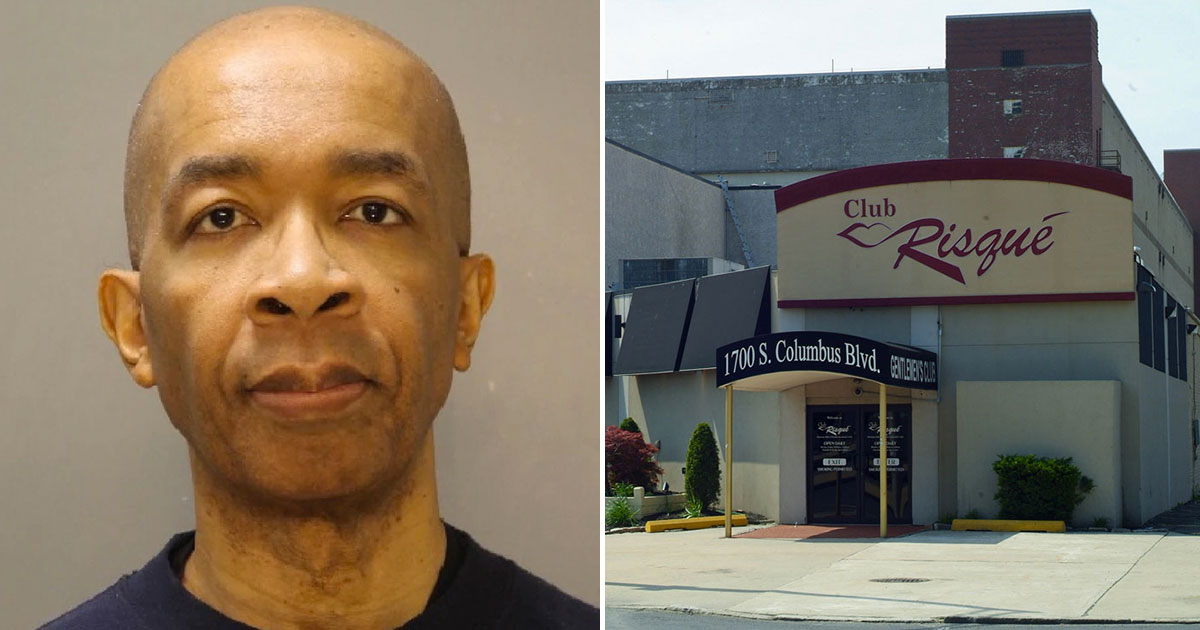 A former Drexel University professor was slapped with felony charges after allegedly stealing $185,000 from the institution to make it rain at strip clubs and for other personal use.
Last week, Chikaodinaka Nwankpa, was charged with theft by unlawful taking and theft by deception. Both charges are felonies and the 57-year-old faces up to 14 years of jail time.
According to the Philadelphia District Attorney's Office, Nwankpa abused tens of thousands of grant money issued to the university from the Navy, Department of Energy and the National Science Foundation between 2010 and 2017.
He spent $96,000 at strip clubs and sports venues, like Cheerleaders, Club Risqué (pictured above) and Tacony Club, and more than $89,000 on iTunes purchases, meals, and other unauthorized purchases.
The former chairman of Drexel's Engineering Department's deception was discovered when an audit showed numerous unauthorized and "no receipts" purchases, even trying to pass off the strip club expenses as catering and food costs.
Most of the purchases were also made between midnight and 2 a.m.
District Attorney Larry Krasner said:
"Mr. Nwankpa inappropriately and criminally diverted tens of thousands of dollars that were allocated for research purposes toward his own private enjoyment. He betrayed Drexel University and tuition-paying students he was paid to educate."
Drexel placed Nwankpa on administrative leave when the investigation began. However, he admitted to misusing the funds and resigned.
The professor repaid $53,328 to Drexel, but the university still had to pay $190,000 in a settlement agreement after a separate federal investigation was conducted regarding Nwankpa's abuses.
Nwankpa was arrested last week and released on 25,000 bail. He surrendered his passport and is scheduled to appear in court for a hearing on January 29.
Be the first to receive breaking news alerts and more stories like this by subscribing to our mailing list.