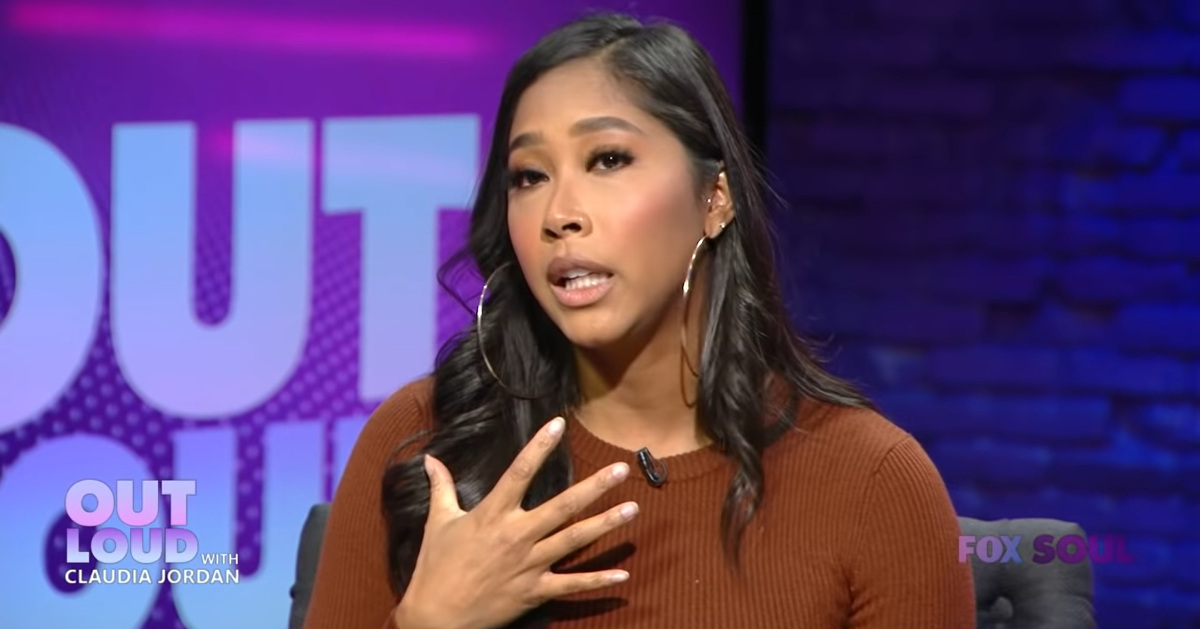 Just last month, we saw Apryl Jones take on the entire cast of Love & Hip-Hop Hollywood in defense of her relationship with Fizz. Now, she's indirectly confirming their split.
Apryl stopped by Out Loud with Claudia Jordan on Friday (Jan. 10) for an exclusive interview. She had nothing to but kind words to say about Fizz, whose real name is Dreux Frédéric.
But when asked if they were still together, she hesitated and chose her words wisely.
"Dreux is a great man. His focus is on Kam, my focus is on my children and we are where we are. I kind of want to leave it there."
Apryl seemed to still be processing the situation, and though it's not an explicit confirmation of a split, she clearly didn't deny the rumors.
Rumors began to spread earlier this week that Apryl and Fizz had quietly broken up. The rumor was sparked after a fan realized that the couple no longer followed each other on social media, and neither had posted a photo of them together since November.
Despite the complicated relationship status, Apryl didn't say anything negative about Fizz and thanked him for being a strong support system during a difficult time in her personal life.
She also resented accusations that she broke B2K and was the sole reason a second reunion tour fell apart.
"The group was broken up before I came into the picture," she said. "The group was already done … so I couldn't have broken up anything that really wasn't going to be again."
Fizz has yet to comment on the rumors or where his relationship with Apryl currently stands.
Be the first to receive breaking news alerts and more stories like this by subscribing to our mailing list.