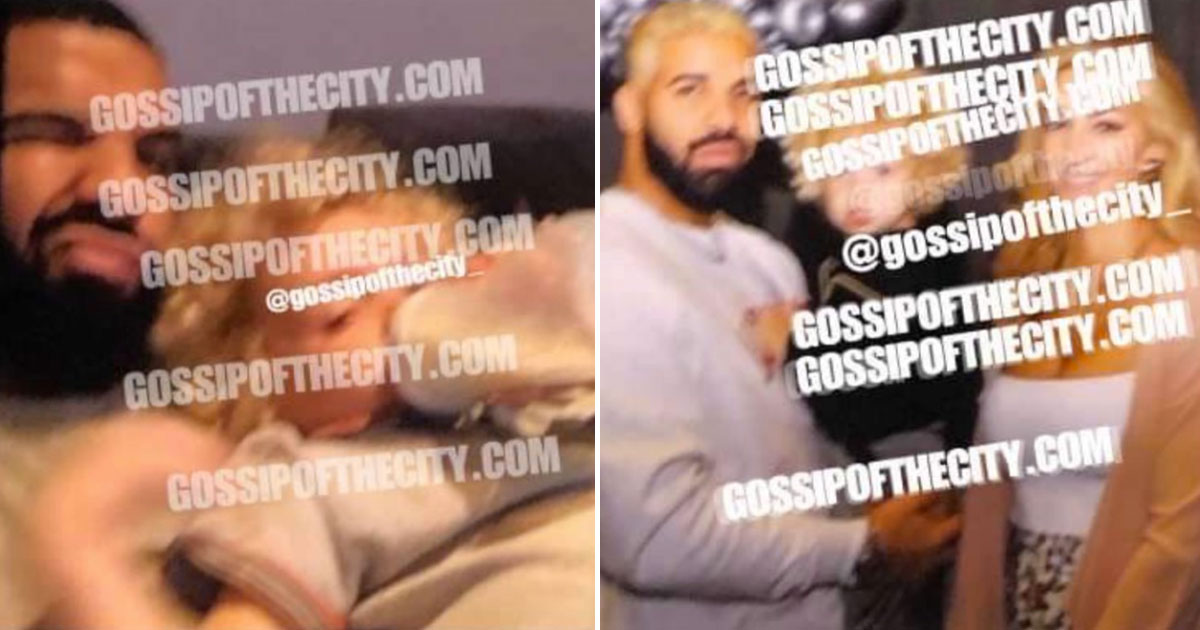 New photos of Drake's 2-year-old son Adonis have surfaced on the internet.
One photo shows a blonde-haired Drake posing with Adonis and the boy's mother, former porn star Sophie Brussaux, while another shows Drake and Adonis apparently spending some quality father-son time alone while the toddler drinks from a bottle.
A third photo shows Adonis, with his blonde curls, by himself looking up at the camera.
This is the first time the public has seen Adonis since summer 2018, the first time photos were leaked eight months after his birth in October 2017.
Drake wished his son a happy birthday on Instagram this past October, writing "Happy Birthday King" in the caption of a photo showing off gold birthday decorations including "ADONIS" spelled out in a balloon arch.
The history of Drake's relationship with his son is interesting, to say the least.
In May 2018, Pusha T released a diss track called "The Story of Adidon," in which he accused Drake of hiding a secret child.
The following month, Drake confirmed he fathered a son named Adonis in a number of songs from his Scorpion album.
On one track, "Emotionless," Drake rapped: "I wasn't hidin' my kid from the world, I was hidin' the world from my kid."