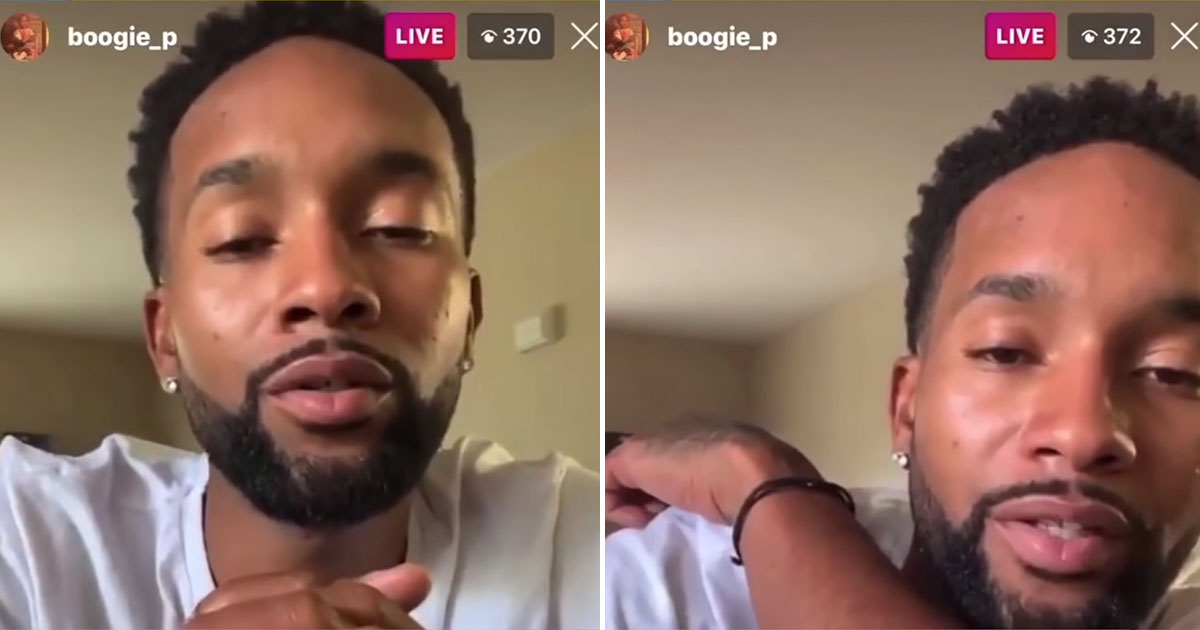 J-Boog is not happy with the way things have gone down between Omarion and Fizz over the latter's relationship with the former's baby mama, which has, in turn, "ruined everything" in regards to B2K.
Today, Omarion became the #1 trending topic on social media after he pettily revealed that the upcoming Millennium Tour was featuring everybody and their mama … except for B2K.
And on top of that, the announcement was made on Fizz's birthday, something that we're sure was done 100% on purpose.
Prior to Omarion's well-timed Millennium Tour 2020 announcement, he teased the tour on Instagram last Monday (Nov. 18) with a photo of the original "Millennium Tour" logo with the numbers 2020 spray-painted in red below it. He captioned the pic: "#Millenniumtour2020 ??"
https://www.instagram.com/p/B5BnJpBBe6t/
Following Omarion's teaser, J-Boog took to Instagram Live and had a very interesting response.
"For real for real, these n***as is bums," Boog said, possibly referring to his B2K bandmates Omarion, Fizz and Raz-B.
The singer went on to tell his followers that he and the rest of the group have nothing to do with the upcoming tour, and warned them that when Omarion announces it without them to not be surprised.
"I just don't want y'all to be faked out, because I know that I originally was the head of Millennium Tour and B2K coming back," he said. "I just don't want y'all to be like, 'Boog, you ain't sh*t!'"
Boog then offered a theory about Omarion and his team's decision to "tease" the B2K-less tour before announcing it.
"My question is this…" he said to someone off-camera. "Why the f**k you gonna put out the tour page without the line-up? 'Cause you knew you was trying to f**k over our fans"
In another video from Boog's IG Live that has since gone viral after O's latest announcement, he can be heard responding to a fan's comment saying "Fizzle Pop ruined everything." (FYI: "Fizzle Pop" is the hilarious nickname Moniece gave Fizz on Love & Hip Hop.)
"I wouldn't say he ruined everything but about 99% of it though," Boog said, laughing.
"January, February, March, APRIL," he added, insinuating that Apryl and Fizz's disrespectful AF relationship is the reason why Omarion doesn't want to go on tour with B2K. "F**k outta here … I'm done with all you n***as."
What do you think? Did "Fizzle Pop" really ruin everything?
Be the first to receive breaking news alerts and more stories like this by subscribing to our mailing list.