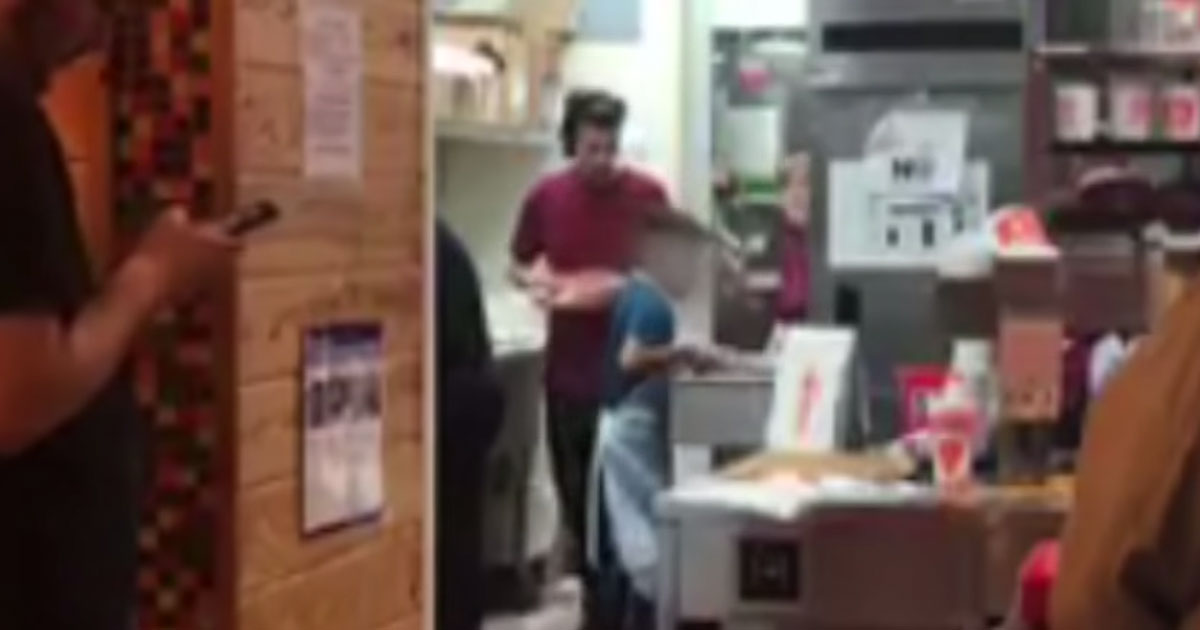 Popeyes really got some explaining to do with this one.
It's bad enough the popular restaurant chain has been making headlines lately due to customers getting into fights over their high in demand chicken sandwiches.
One man was stabbed to death after an argument over breaking in line to get one of the sandwiches. On another occasion, a Popeyes employee made headlines after body-slamming a female customer in the parking lot outside of one of the restaurants.
Then earlier this week, seven employees from Popeyes were fired for getting into an all-out brawl at one of the fast-food restaurants in Milwaukee.
And that's not even including how they've failed miserably at keeping their chicken sandwiches in stock, leaving customers let down and disappointed.
Now, video footage showing a young boy working in the kitchen at a Popeyes in Colony, Texas has the fast-food chain in hot water.
A customer noticed the child helping make the sandwiches with the rest of the kitchen staff as they struggled to keep up with the orders being placed.
The customer said that the restaurant was "very short-staffed" at the time and there was a line going outside the building.
"The child was handling raw chicken before giving it to a male staff worker who went on to cook it. He was wearing an apron," the customer told South West News Service.
The child's father is said to be an employee at the restaurant who has since been fired.
After the video went viral, Popeyes spoke out on the incident and the fact that it is against federal and state child labor laws to have a minor working.
The chicken chain said in a statement:
"We took swift action to explore this claim with the franchisee. The restaurant owner has terminated the employee who brought their child, a minor, into the kitchen, and will fully cooperate with any additional investigations in compliance with state and federal laws.

"The safety of our guests and team is always a priority for us and we take any actions that are outside of our brand and operational standards very seriously," the statement read.
I'm so over Popeyes and these damn chicken sandwiches. Please make it go away.
Be the first to receive breaking news alerts and more stories like this by subscribing to our mailing list.