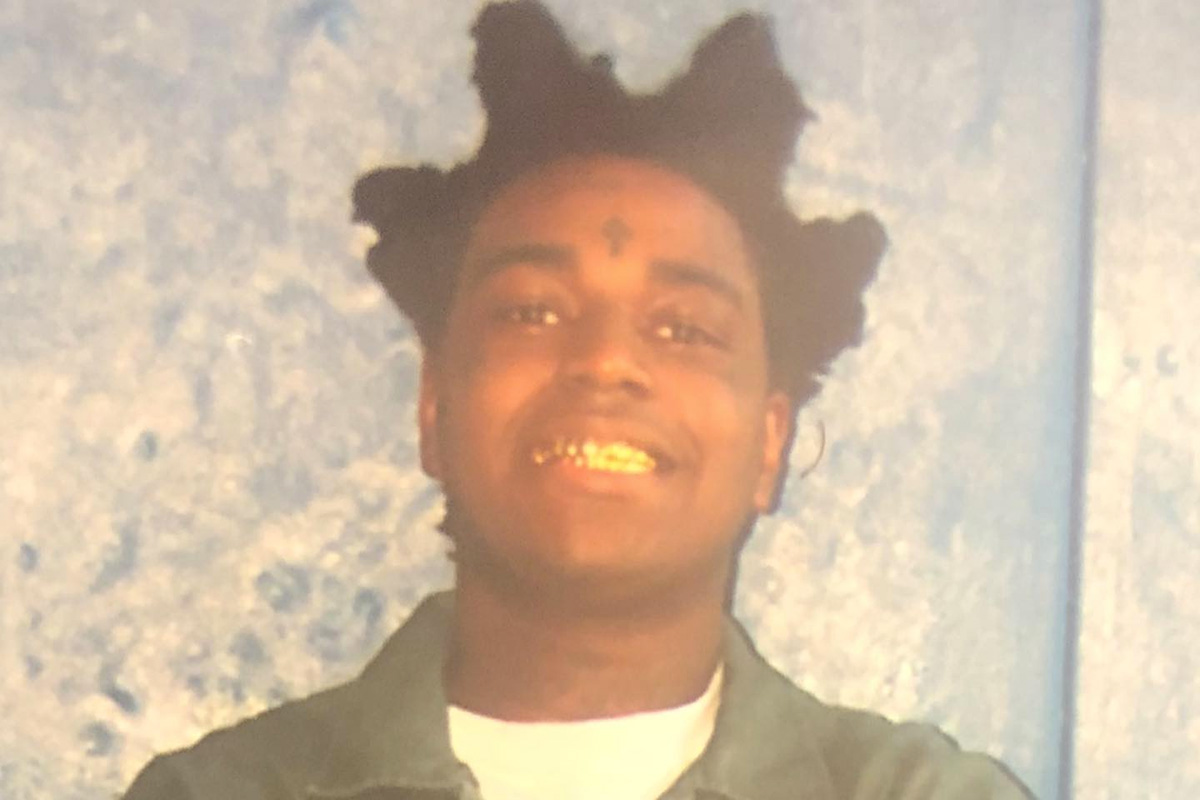 Kodak Black was just sentenced to almost 4 years in prison earlier this week, but he could be spending a significantly longer time behind bars after being hit with new felony gun charges.
According to a new report from the Miami Herald prosecutors have unsealed a new case against Kodak Black that now has the rapper facing two felony counts of possession of a firearm by a convicted felon.
In the docs, which were filed Friday (Nov. 15), prosecutors referred to Kodak as a "habitual offender," and because of that, he could face up to 30 years in prison for each count—a total of 60 years.
It's unknown if Kodak would serve the sentence concurrently or consecutively.
Back in May, right before he was scheduled to hit the stage at Rolling Loud in Miami, Kodak Black—whose legal name is Bill Kapri—was taken into federal custody for lying about his criminal history on a federal document while purchasing (or attempting to purchase) firearms from a Miami-area gun shop.
Prosecutors said his first attempt at illegally purchasing firearms was successful because he used a fake Social Security number, something he failed to do the second time around, which got him caught.
Additionally, one of the guns he purchased was later discovered to have been fired at two homes, including one with children inside, and the weapon had his fingerprints on it.
Another handgun Kodak illegally purchased was found in the trunk of Porsche Panamera that was a part of the rapper's convoy while crossing the Canada-United States border back in April.
The new felony gun charges were filed by the Miami-Dade State Attorney's office because Black is considered a convicted felon under Florida law following a 2013 attempted robbery with a weapon conviction when he was a juvenile.
The case was reportedly broken because Miami-Dade Detective George Eugene just so happened to be in the same gun shop with Kodak in March 2019 when he tried to buy another weapon illegally. Eugene recognized Black and looked into his gun purchases.
According to the court docs, one of the gun counts filed by prosecutors was for a weapon Kodak purchased in January, and the second charge came from firearm authorities found on the rapper when he was arrested at Rolling Loud.
The rapper appeared in court on Wednesday (Nov. 13) and was sentenced to three years, 10 months in prison.
The judge presiding over the case scolded the 22-year-old for having a criminal record that dates back to his teen years.
"Young people do stupid things and I normally give them a break for that," U.S. District Court Judge Federico Moreno told Black. "The problem is that you have been doing stupid things since 15."
Prior to receiving his sentence, Kodak took full accountability for his actions and apologized to the court.
"I'm sorry for the actions that led me for where I'm standing," Kodak said. "I do take full responsibility for my mishap."
As Kodak Black remains in federal custody in Florida, he's also facing trial in South Carolina on allegations he raped a high school student in Florence.
Be the first to receive breaking news alerts and more stories like this by subscribing to our mailing list.