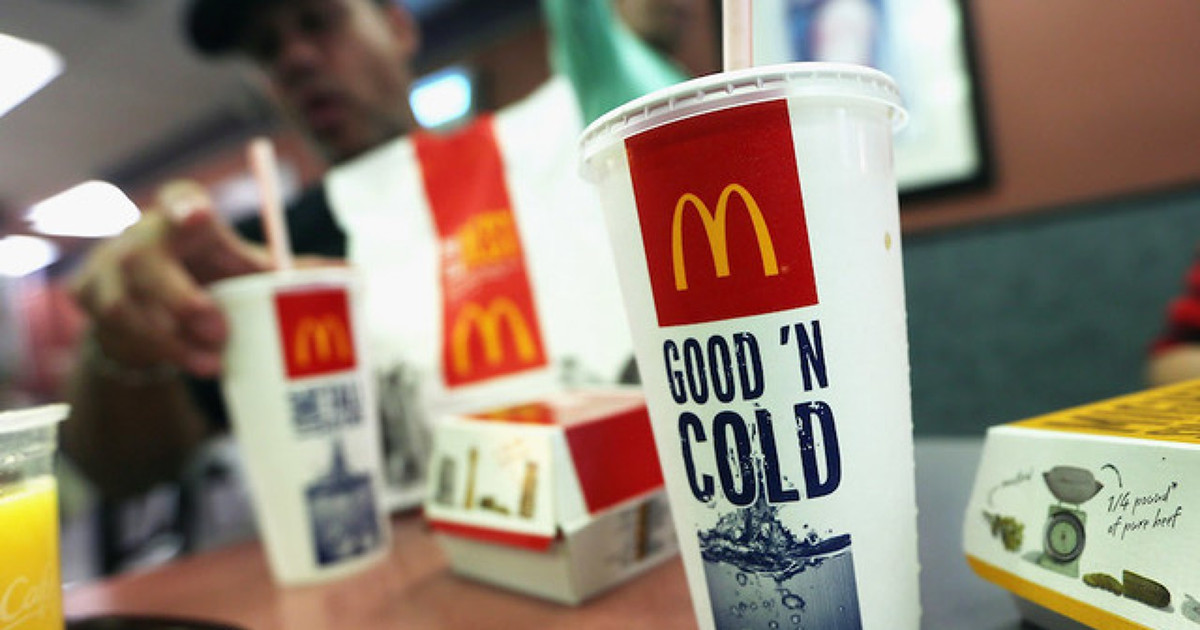 Apparently, somebody's weed man is making drop-offs at the McDonald's drive-thru.
A South Carolina man says he found three bags of weed in his cup after ordering a sweet tea with light ice and extra lemon from a local McDonald's.
While enjoying the southern beverage, Parrish Brown did notice something hard in the cup but didn't think too much of it.
He then began feeling odd and realized he was "high as a kite." He opened the lid of the cup and made the shocking discovery and alerted the police.
Brown—who had never tried marijuana or been high in his entire life—believes "extra lemon" was code for the bags of marijuana.
Police believe Brown punctured the bags of weed which released the herbs into his tea.
Despite the humorous nature of the case, police are taking it very seriously and have opened an investigation into the matter. They do not believe it's a public health issue at this time.
The location of the specific McDonald's that allegedly supplied the marijuana has not be revealed. However, management is cooperating with authorities and McDonald's issued a statement.
"Our biggest priority is always the safety and well-being of our customers. We are fully cooperating with law enforcement on the validity of this claim."
One thing still puzzles Brown though. "Why wouldn't a person ask for more money if they're knowingly putting marijuana in there and dealing marijuana?" he asked after revealing he paid regular price for the tea.
Be the first to receive breaking news alerts and more stories like this by subscribing to our mailing list.