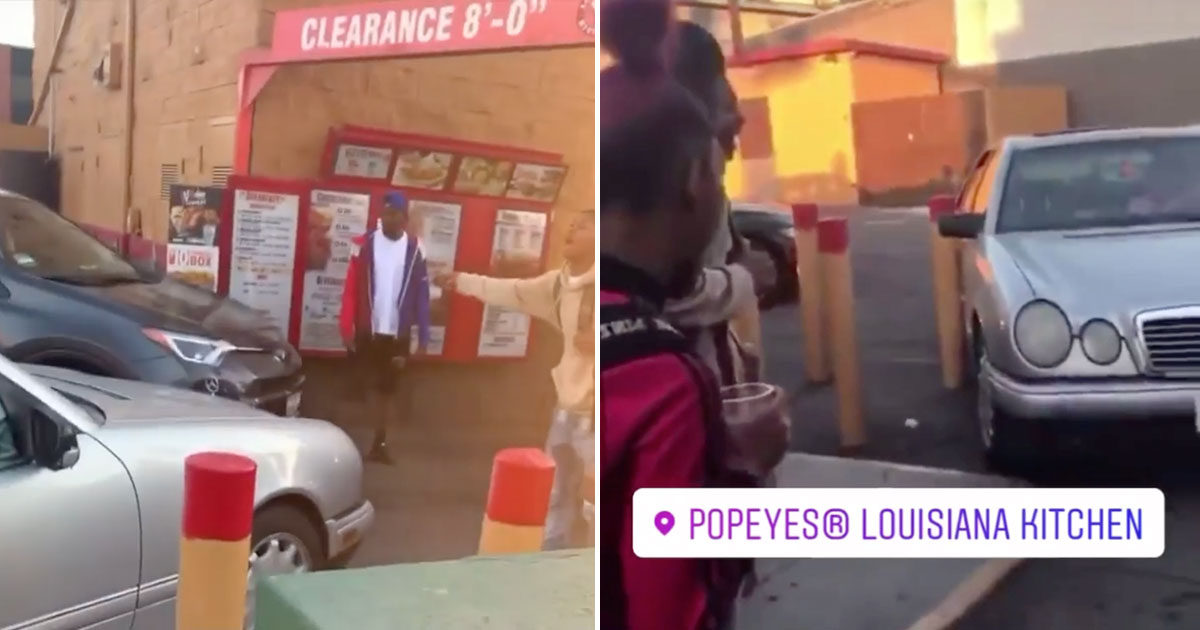 Popeyes' new chicken sandwich is causing all kinds of madness.
Between folks fighting (and actually getting killed) over the popular menu item, which is now available permanently after a brief hiatus throughout September and October because they "ran out" the first go-round, people are doing the absolute most for these sandwiches.
A new video that went viral today shows a California woman destroying her own car while trying to force her way into the drive-thru line of a Los Angeles location, most likely in a desperate attempt to get her on the very delicious (and possibly better than Chick-fil-A) Popeyes Chicken Sandwich.
https://www.instagram.com/p/B4d5WcIpprZ/
The footage begins with the woman purposely scraping the passenger side of her car against a concrete post to try to get in front of another car, severely damaging her own vehicle in the process.
As bystanders remark that she's "f**king [her] sh*t up," she backs up and moves forward against the same post once again, and ends up hitting another car waiting in the drive-through line.
"It's never that serious," someone can be heard saying in the background. "All this for a chicken sandwich," said another person.
It's unclear what sparked the altercation between the drivers, however, a Popeyes worker can be seen in another video recorded from another angle (below) telling both customers that they would be unable to place any orders due to causing a scene in the drive-thru.
Be the first to receive breaking news alerts and more stories like this by subscribing to our mailing list.