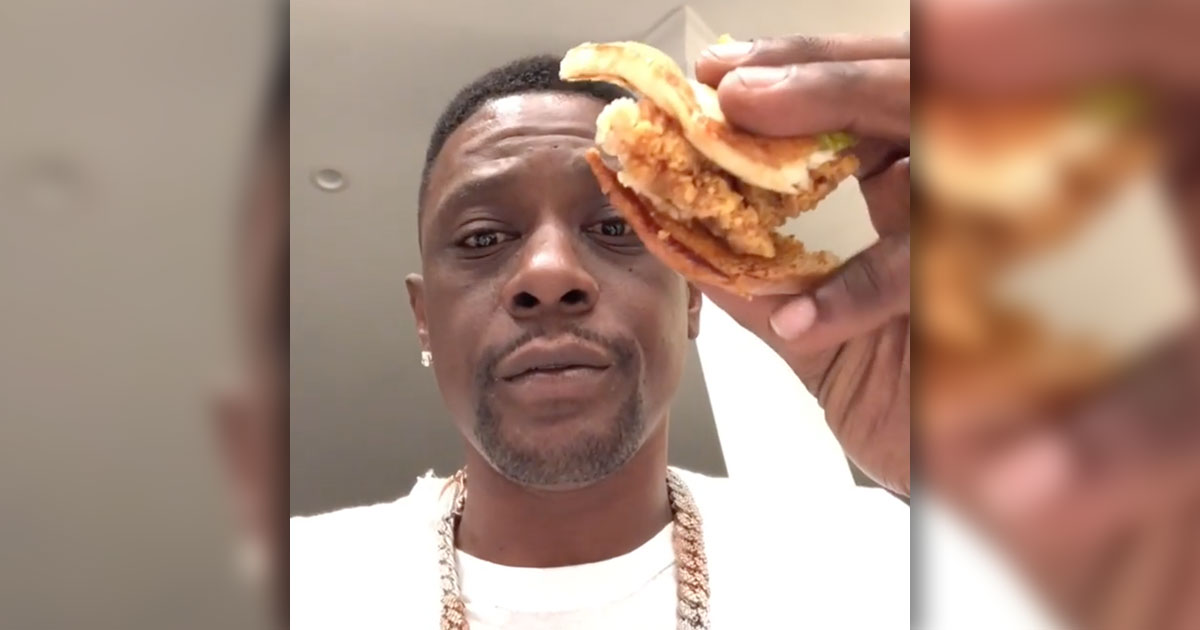 Now that Popeyes' world-famous chicken sandwich is finally back on the menu (for good this time), more people are getting a chance to taste it and give their opinions.
Count Boosie Badazz among those who are NOT impressed.
The Louisiana rapper took to Instagram today to give his honest opinion on the sandwich, and he said it really didn't live up to the hype in his eyes.
After complaining about someone he sent to get him a sandwich having to wait in line for "49 minutes and 53 seconds," Boosie proclaimed "This bitch is NOT all that!"
"This bitch regular man," he said while holding up the mostly eaten sandwich in pure disbelief. "Y'all trippin!"
Watch the hilarious clip below: