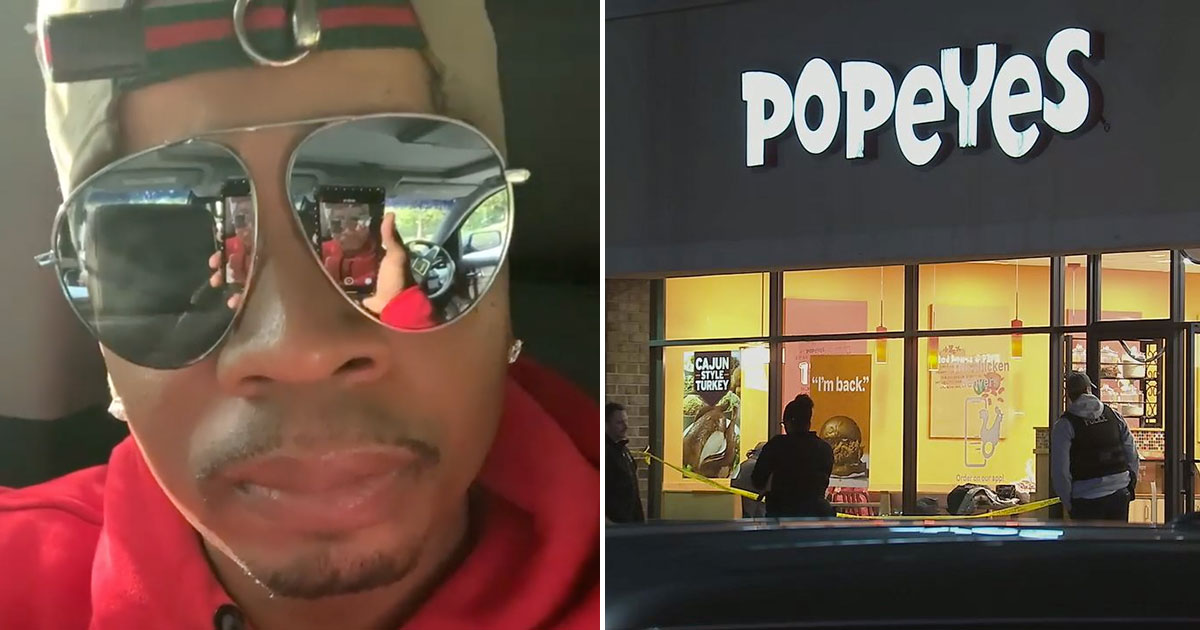 Plies is a huge Popeyes fan, but you won't be seeing him in any of their restaurants anytime soon … or at least until they up their security measures.
Amid numerous reports of violence (including one fatality) all over the country as folks lose their minds over the return of the Popeyes Chicken Sandwich, the Florida-based rapper took to social media to deliver an astutely worded PSA to the fried chicken chain.
???? Dear MTFing Popeyes!!!!!! Sincerely Plies #MoneyMonday #BossFriends #Plies #Drip4Sale #RanOffOnDaPlugTwice #Rock? #BihImALegend pic.twitter.com/8DZU2bsSEQ

— Plies (@plies) November 5, 2019
"Dear muddaf**kin Popeyes," Plies said in a video shared on both his Twitter and Instagram accounts.
"I don't want none of your mothaf**kin spicy chicken mothaf**kin sammiches, I don't want no red beans and rice, I don't want no muthaf**kin mashed potatoes, I don't want no muthaf**kin biscuits, I don't want no sweet tea, I don't want no fo' wangs … I don't want a muthaf**kin thang from y'all Popeyes … until you get some muthaf**kin security and some muthaf**kin metal detectors."
The Grammy Award-winning rapper also urged Popeyes to increase their employees' wages since they're practically printing money with the profit margin on those chicken sandwiches.
"And since it's spicy muthaf**kin chicken Sunday, make it money muthaf**kin Monday and pay them muthaf**kin employees some mo' muthaf**kin money!" Plies added.
"You selling so many muthaf**kin chicken sammiches, you all on-muthaf**kin-line about how good yo muthaf**kin chicken sammiches is … pay them muthaf**kin people some mo' muthaf**kin money! How 'bout muthaf**kin that, Popeyes?!
"Sincerely muthaf**kin yours, Plies."
https://www.instagram.com/p/B4gAeZzFxPp/
Plies' Popeyes PSA comes after a man was stabbed to death in the parking lot of a restaurant in Maryland Monday (Nov. 4) after getting into a fight with another man about him cutting in line while waiting for a chicken sandwich.
The victim in the fatal stabbing was identified as 28-year-old Kevin Tyrell Davis.
Police are still looking for the unidentified suspect who remains at large.
Be the first to receive breaking news alerts and more stories like this by subscribing to our mailing list.