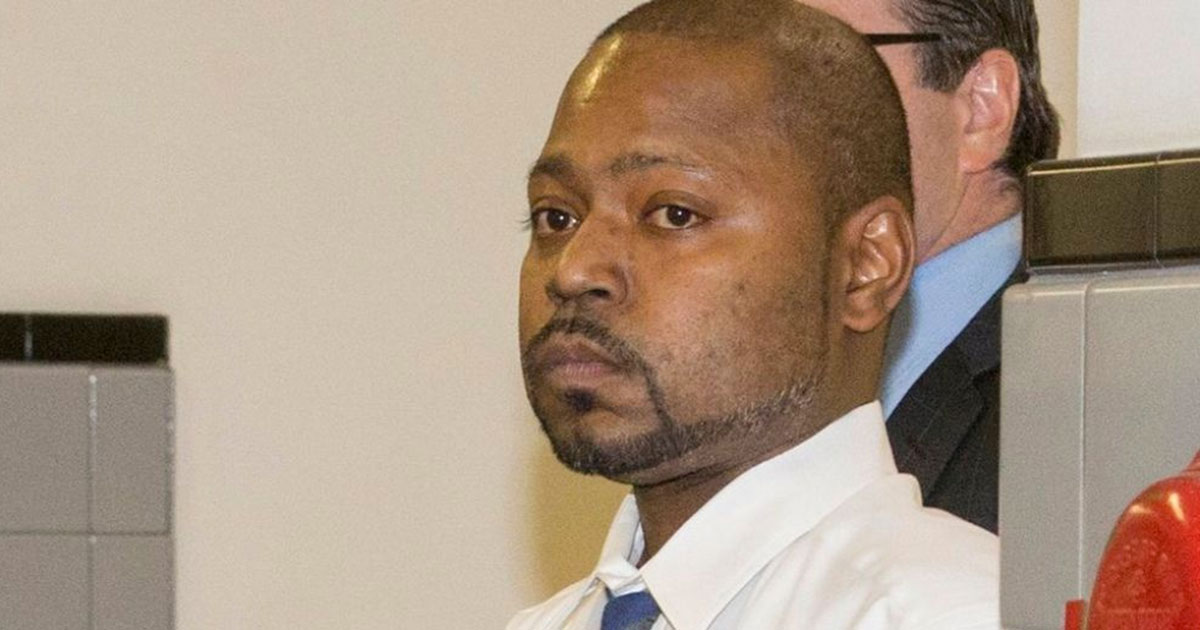 It seems like forever ago when Nicki Minaj's brother Jelani Maraj was frog-marched into court and charged and convicted with raping his underaged stepdaughter, but in reality, it's been roughly two years.
But two years after the case was seemingly closed, Jelani is still awaiting his sentencing, and he and his mother, Carol Maraj, are diligently denying the criminal actions he's been convicted of.
Newsday reports that Jelani's legal team attempted to toss out his conviction on the basis that the jurors who found him guilty were compromised.
Evidence was found that the jurors were reading news stories and blog posts about the case, which undermines their ability to be fair-minded, and the fact that Jelani had a famous sister had a profound impact on one juror who decided that if Nicki didn't show up to testify on her brother's behalf, then he must be guilty.
But the judge wasn't here for it and he decided that while the jurors might have behaved improperly, it wasn't enough justification to overturn the conviction.
State Supreme Court Justice Robert McDonald said in announcing his ruling Tuesday in Nassau County Court that "not every misstep by a juror rises to the inherent and prejudicial level at which reversal is required."

Maraj, the judge said, failed to meet the "burden of proof that any misconduct here created a significant risk that a substantial right of the defendant was prejudiced."

Maraj is now facing up to life in prison following his convictions on charges of predatory sexual assault on a child and child endangerment. He's scheduled for sentencing on Nov. 18.

Nassau District Attorney's Office spokesman Brendan Brosh said prosecutors would "reserve comment for sentencing."

But Maraj's trial attorney, David Schwartz, said "there was clear jury misconduct." He added that "outside influences," including social media posts and news articles, "affected that verdict" of "at least a few" jurors.

Attorney Stephen Scaring, who will handle an appeal for Maraj, said jurors "seem not to be able to resist" turning on their cellphones.

"The problem, of course, is that the information they're getting is so damaging to one side or the other that once it happens, it really in my view precludes a fair trial," Scaring said.

The defendant's mother, Carol Maraj, called the decision "unfair" after leaving court.
As always, Nicki has remained completely silent on the case.
If Jelani and his legal team are hoping to try another Hail Mary, they don't have much time as his November 18th sentencing is just around the corner.
Be the first to receive breaking news alerts and more stories like this by subscribing to our mailing list.