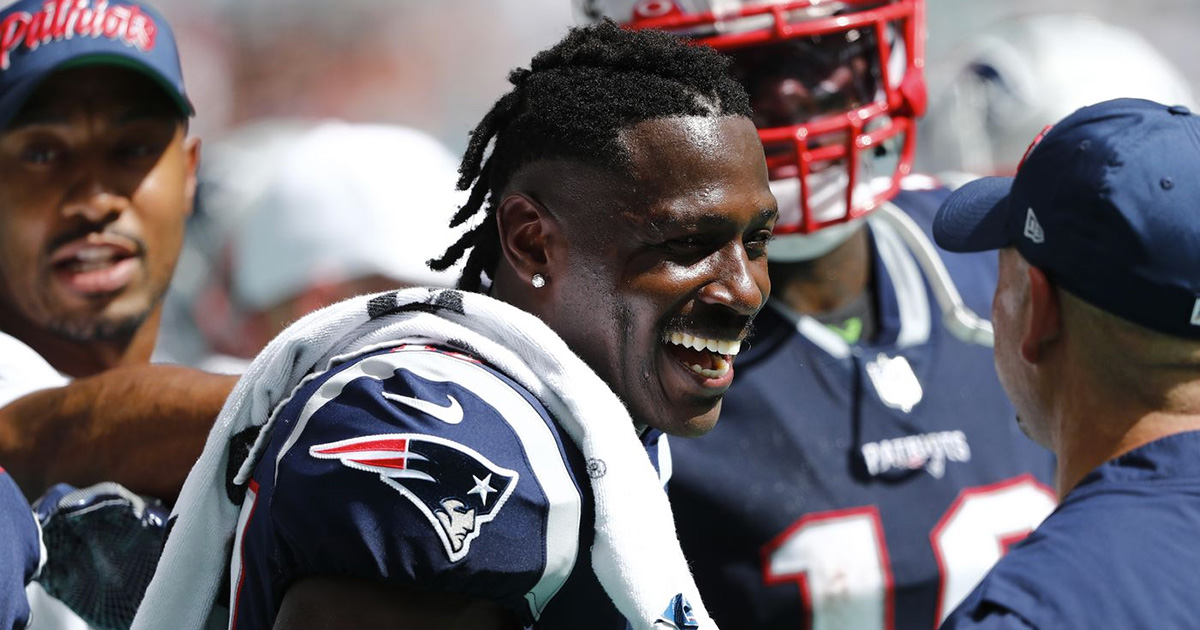 There's a lot going on in Antonio Brown's world.
The charges he's facing about potentially raping and sexually assaulting women are terrifying. But on a slightly lighter note, it appears some of Antonio's off-the-field misdeeds were more in the vein of Jackass than criminal.
A recent lawsuit filed by Dr. Victor Prisk, a former gymnast and bodybuilder who runs the Prisk Orthopaedics and Wellness (POW) in Monroeville, Pennsylvania, reveals that Antonio Brown would REGULARLY pass ass gas in front of the doctor while he was being treated or examined, according to Sports Illustrated.
To add insult to injury, Antonio refused to pay his medical bills, which has led the doctor to seek $11,500 in damages from Brown in court.
If you're thinking that a grown-ass, NFL player just farting in front of his doctor is a wild reach, there's evidence of Brown's gassy shenanigans that confirms Dr. Prisk's version of things.
Antonio Brown continuously farting in front of his doctor.

"It seemed just childish to me," Dr. Prisk said to @SInow . "I'm a doctor and this man is farting in my face." pic.twitter.com/uAdCUyDAP9

— The Talk? (@TTalkSports) September 16, 2019
I'm not gon' lie: This shit is funny as hell!
While I can see how Antonio's ass gas could've singed Dr. Prisk's nostrils and made him want to throw up in his own mouth a little, I also think as a doctor, that witnessing normal body functions shouldn't scar him too deeply.
That being said, Antonio should definitely look into reserving his fart pranks for close friends and family. Playing the fart game with professionals and strangers is a weird move for a professional athlete.
Be the first to receive breaking news alerts and more stories like this by subscribing to our mailing list.