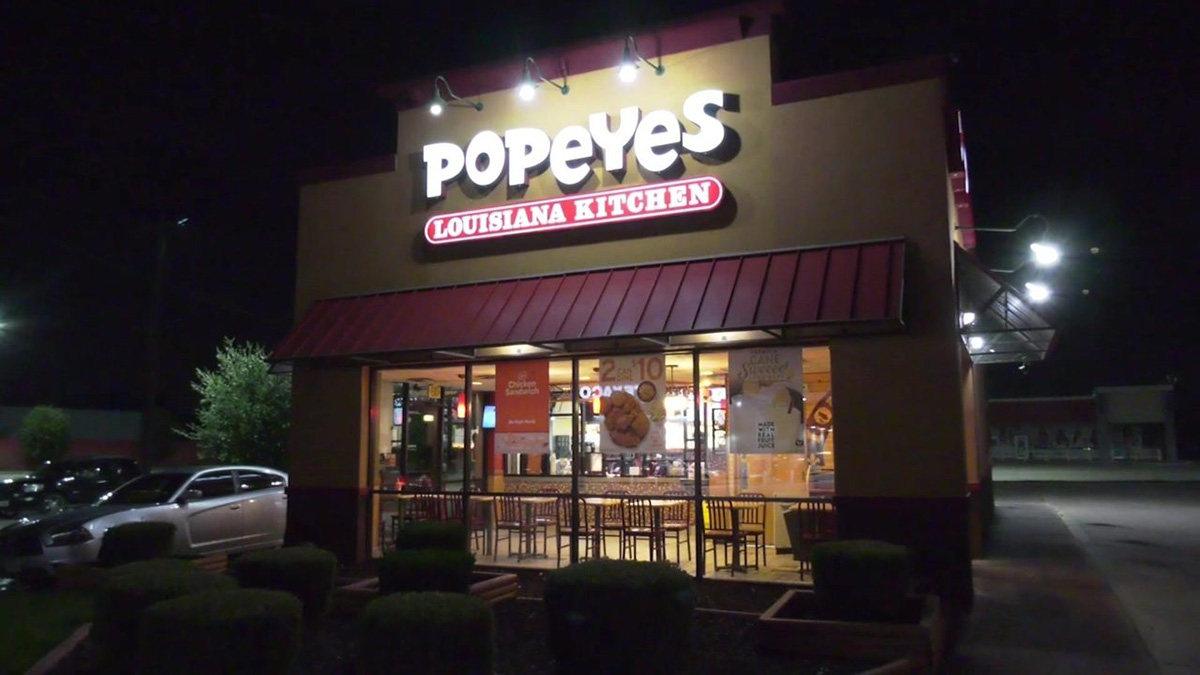 Y'all out here going crazy over these Popeyes chicken sandwiches, ain't it?!
Police in Houston say an armed group of people rushed the door of a Popeyes restaurant demanding chicken sandwiches after they were told the restaurant was sold out of the popular menu item.
Employees at the restaurant in Houston told ABC13 that a mob including two women, three women and a baby were told at the drive-thru window that the chicken sandwiches were sold out, which angered the potential customers.
"When the manager told them they were out, one of the males became upset and pulled a pistol and demanded a chicken sandwich," Houston Police Lieutenant Larry Crowson told The Houston Chronicle. "The manager again informed them they were out of sandwiches."
That's when police said the angry mob tried to get inside the restaurant, but a restaurant worker was able to lock them out of the building. The group left the baby inside their vehicle during the confrontation, police said.
The mob eventually left the restaurant chicken sandwich-less in a blue SUV, Crowson said, but not before pulling through the drive-through lane and throwing an empty can through the window.
Fortunately, no one was hurt in the incident and police are reviewing surveillance footage to see if the suspects, whose ages are estimated to be 17-20 years old, can be identified.
Police said the man with the gun was described as having small dreadlocks, tattoos on his face, and he was wearing a black shirt with red sleeves.
While the incident seems funny from the outside looking in, people who live in the area are having a hard time seeing the humor.
"He could have shot someone behind a chicken sandwich," said Fredrick Taylor. "Somebody could have lost their life because they ran out of chicken sandwiches."
Popeyes announced last week that their chicken sandwiches were sold out nationwide (Did these people not get the memo?) and urged customers to download their app to be among the first to be notified once supplies are replenished, which could take as long as late September or Early October.
Craig Barr, a man from Tennessee, is suing Popeyes for running out of the chicken sandwich, accusing the company of taking parting in "false advertising" and "deceptive practices."
Barr is reportedly seeking $5,000 in damages from him wasting "countless time driving" to and from local chains to find the sandwich.
He also claims he was embarrassed because his friends laughed at him after he got scammed from a guy on Craigslist claiming to have access to the sandwiches.
In a statement, Barr said that all he thinks about is the sandwich: "I can't get happy; I have this sandwich on my mind. I can't think straight … It just consumes you."
Be the first to receive breaking news alerts and more stories like this by subscribing to our mailing list.