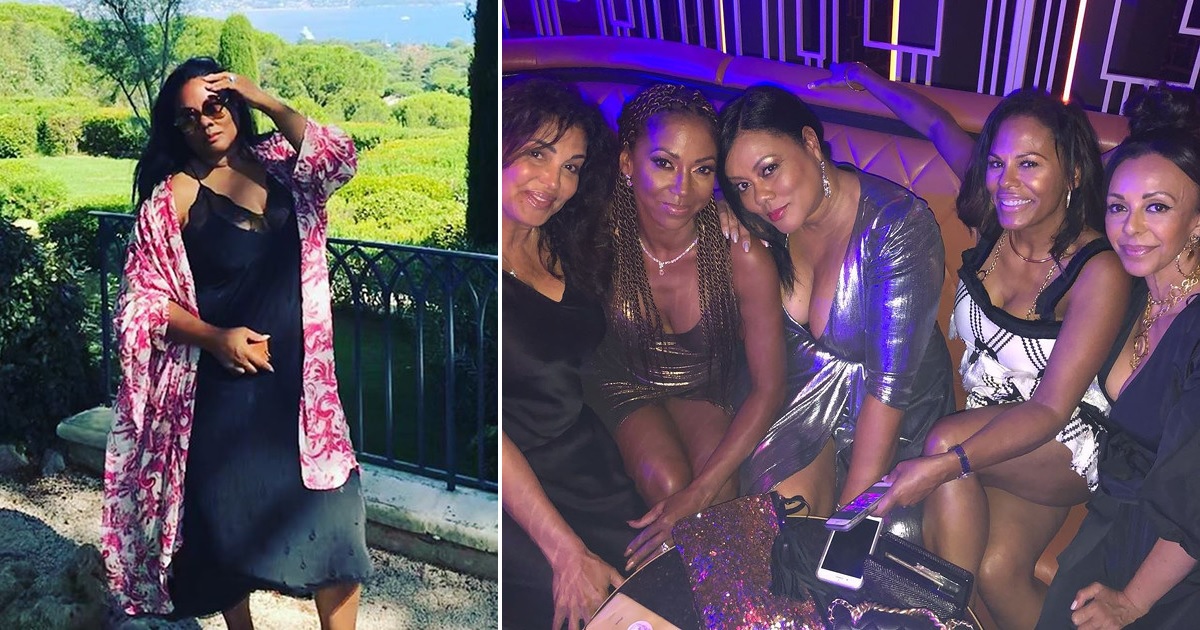 Lela Rochon is breaking her social media silence since her husband of 20 years, director Antoine Fuqua, was caught kissing another woman.
Rochon took a hiatus from all of her social media accounts back in July when the kissing photos went viral. She made her return to Instagram on Sunday … and she was still flashing her wedding ring.
"God is good," she captioned her first post in two months.
The photo was taken in Saint-Tropez, France. She was reportedly in the French Riviera town with a host of other celebrities—including Miss Tina Lawson—celebrating Magic Johnson's 60th birthday.
Rochon has also posted other photos from her girls' night out in Saint-Tropez as well as from her adventure in Cannes, France.
The state of the Rochon's marriage was a hot topic over the summer after Fuqua was caught kissing "family friend" actress Nicole Murphy. Murphy eventually apologized for kissing Fuqua.
"I want to apologize to my family, and to Lela and the Fuqua family for what transpired," Murphy said in a statement.
"It was not my intention to be in this situation. I do not condone women kissing or interacting in any way inappropriately with a married man."
Rochon and Fuqua have not publicly addressed the scandal.
However, Rochon made a major statement in August, when she prominently flashed her wedding ring on the red carpet of the premiere of her new show David Makes Man. It was her first public appearance since Fuqua and Murphy were caught kissing.
Lela and Antoine's marriage has weathered many storms, though.
We previously reported that Fuqua has repeatedly cheated on Rochon during the marriage and has fathered children outside of their union.
Be the first to receive breaking news alerts and more stories like this by subscribing to our mailing list.