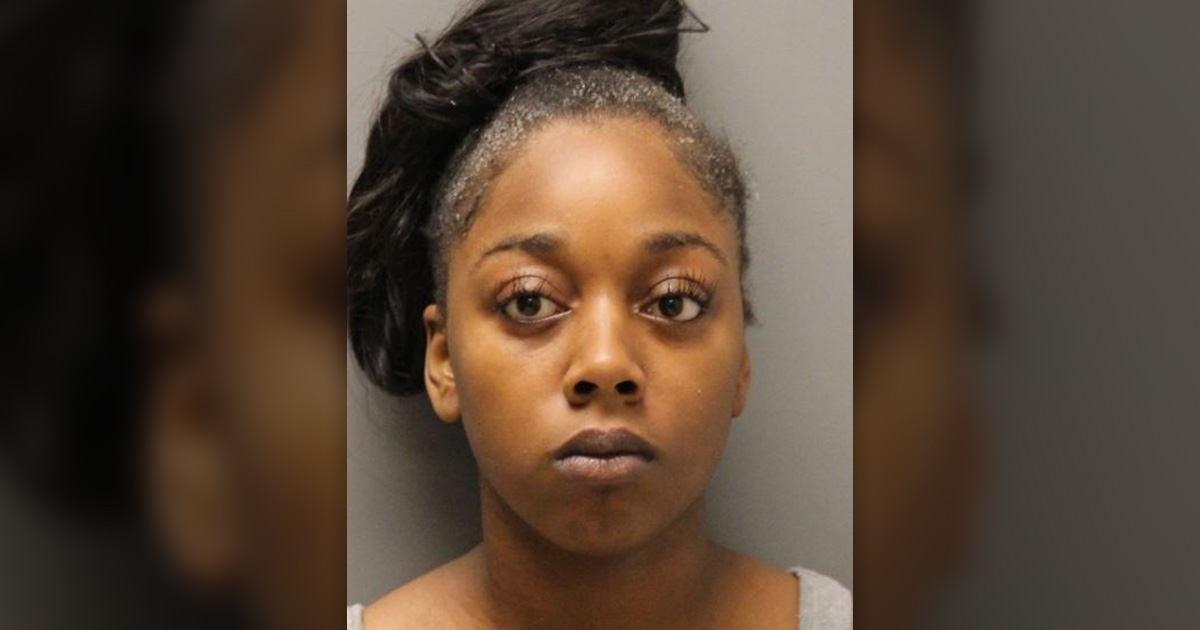 A Chick-fil-A customer in Delaware was arrested this weekend after she allegedly beat up a pregnant woman who tried to cut in front of her in the drive-thru lane.
According to Delaware State Police, 19-year-old Jada Blake was waiting in her car in the drive-thru of the popular fast-food chain in the town of Bear Saturday afternoon (Aug. 24) when another customer attempted to pull in front of her.
Police said Blake then "accelerated abruptly" and blocked the other vehicle from moving forward.
Blake then exited her vehicle and confronted the driver of the other vehicle, a 21-year-old pregnant woman, and began hitting her in the head and face through her open window.
The pregnant woman got out of her car, and the fight continued outside, at which point Blake intentionally kicked the victim in the abdomen, knowing that she was pregnant.
When the fight was over, Blake returned to her car and continued waiting for drive-thru service.
Responding officers found Blake still in the drive-thru lane waiting for her food and took her into custody without incident.
The pregnant victim was taken to an area hospital to be evaluated and was said to have suffered non-life threatening injuries.
Blake was taken to jail and charged with second-degree assault, second-degree reckless endangering, menacing, disorderly conduct, no proof of insurance, careless driving and marijuana possession. She was arraigned and released on $5,103 unsecured bail, police said.
Be the first to receive breaking news alerts and more stories like this by subscribing to our mailing list.