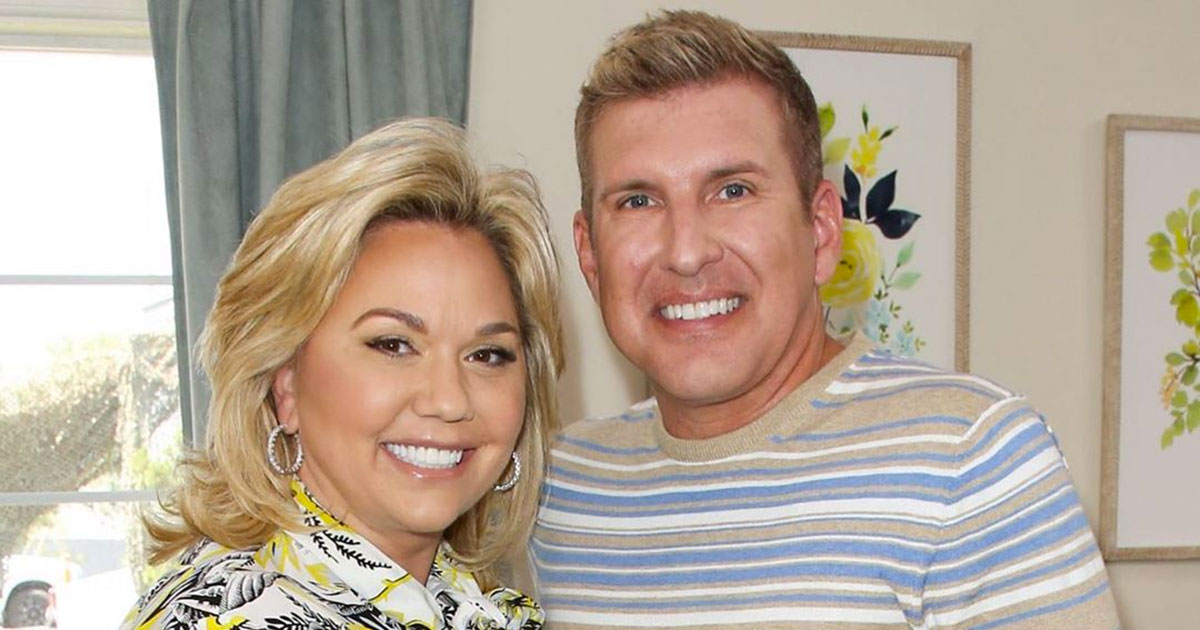 "Chrisley Knows Best" stars Todd and Julie Chrisley have been charged with multiple federal crimes and could face up to 30 years in prison if convicted.
According to an indictment (via The Blast) filed on Tuesday (Aug. 12) in the Northern District of Georgia, the Chrisleys were charged with 11 counts related to bank fraud and tax evasion.
Officials claim Todd and Julie set up a production company, called 7C's Productions, which served as a loan-out company for all the money earned through their popular reality show, "Chrisley Knows Best," which airs on the USA Network.

The documents claim millions of dollars were deposited into the production company account over the years, but the reality stars did not file tax returns in time for 2014, 2015 or 2016.

When the taxes were paid, officials claim the numbers are bogus and that actual amounts were falsified as to mask how much money was actually owed.

Officials claim that "throughout the conspiracy," Todd and Julie knowingly went on lavish spending sprees, dropping thousands of dollars at electronic stores, luxury retail stores and other purchases … but claimed they did not have enough cash to pay off their outstanding tax debt.

They also allege Julie falsified financial documents by physically cutting and gluing figures from different documents.

The Chrisley's, who also have a spinoff show, "Growing Up Chrisley," allegedly said they could not afford to pay their taxes, but officials had been watching their spending and believe they were lying.

Todd claims much of the evidence against him was falsified by an ex-employee, and officials lay out some of the evidence they collected in the case, including text messages and emails from Todd allegedly instructing the man to commit fraud.

One such message, allegedly sent from Todd, reads, "you are a f—ing genius!" when responding to a conversation about fabricating documents for a gigantic loan.

Another message, allegedly from Todd, states that he is unhappy with the ability to falsify information.

The message reads,

"giving me an excuse as to why you can not [sic] figure this out does not move it off your plate., this is not what we discussed, passing it back and forth is not getting the results requested, if you do not know how to do this then find a crooked accountant to do it. Ask [redacted] who her guy uses for his crooked shit."

Todd denies all the allegations and is adamant the evidence submitted to the feds has been fabricated.
Be the first to receive breaking news alerts and more stories like this by subscribing to our mailing list.