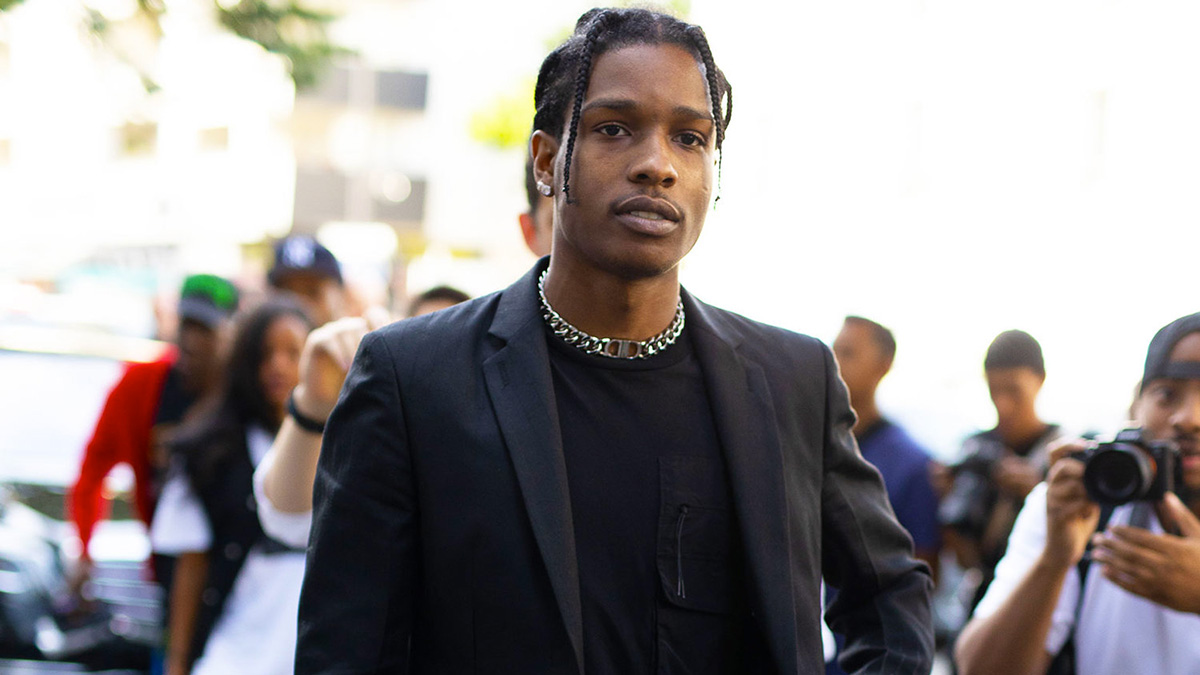 The United States was ready to go to war over A$AP Rocky. Theoretically, of course.
According to a pair of letters released by the Swedish Prosecution Authority, the U.S. government warned Sweden of "negative consequences" if they didn't release the rapper from jail.
U.S. Ambassador Robert O'Brien wrote in the letter, dated Wednesday, July 31st:
"The government of the United States of America wants to resolve this case as soon as possible to avoid potentially negative consequences to the U.S.-Swedish bilateral relationship."
Sweden's prosecutor-general Petra Lundh responded by denying O'Brien's requests due to the independence of the Swedish courts.
"No other prosecutor, not even I, may interfere with a specific case or try to affect the prosecutor responsible," she wrote in a letter dated Thursday, August 1st.
A$AP Rocky, whose real name is Rakim Mayers, was arrested earlier this month and charged with assault over a street fight in Stockholm that involved the rapper and his entourage.
The alleged victim was beaten and kicked by Rocky's crew, and also suffered cuts and bruises from being knocked down to the ground. He also reportedly suffered a fractured rib and had to get stitches as a result of the June 30th incident.
Rocky shared two videos of the incident on Instagram. The first showed him and his entourage repeatedly asking two young men to stop following them as one complains about his headphones.
The second video showed the alleged victim's headphones breaking during a brief scuffle before he hits Rocky's bodyguard with them.
Rocky maintained his innocence in the situation, saying he was acting in self-defense.
The rapper pleaded not guilty Tuesday (Jul. 30), saying he tried to reason with the men and handle the dispute peacefully at first before the brawl erupted.
He was released Friday (Aug. 2) pending an August 14th verdict.
President Donald Trump, who was among the many high-profile figures advocating for Rocky's release, celebrated the news on Twitter, writing: "It was a Rocky Week, get home ASAP A$AP!"
A$AP Rocky released from prison and on his way home to the United States from Sweden. It was a Rocky Week, get home ASAP A$AP!

— Donald J. Trump (@realDonaldTrump) August 2, 2019