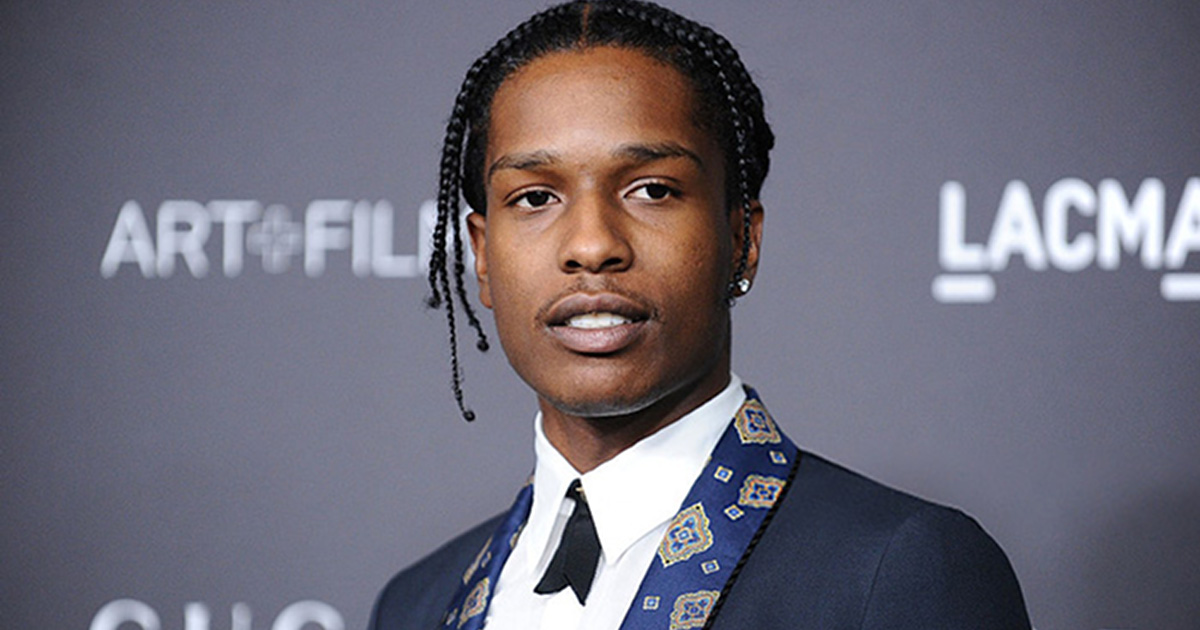 Swedish prosecutors have officially charged A$AP Rocky with assault following a street fight in Stockholm. The trial is expected to begin next week.
Prosecutors charged the rapper with assault causing actual bodily harm on Thursday (Jul. 25). The charge carries a 2-year maximum prison sentence. However, prosecutors have already stated they will NOT recommend the full sentence.
A$AP Rocky—whose real name is Rakim Mayers—will remain in jail until the trial begins on Tuesday and continues Thursday and Friday.
Four judges will hear the case. At least three are needed for a conviction. And in case of a tie, prosecutors can request a new trial.
Swedish public prosecutor Daniel Suneson says they rejected Rocky's self-defense claim in the matter after reviewing video footage that has not been released online, witness statements, as well as other evidence.
This led them to charge Rocky and his two companions with assault for their part in a June 30th brawl with two fans.
According to the prosecutors' evidence/investigation, Rocky and his crew beat one of the fans by taking him to the ground, kicking him, hitting him, and beating him with a glass bottle.
Court documents show Rocky admitted his role in the fight. "I got him down on the ground. I hit and kicked," he reportedly told police.
Despite Rocky's role, it's believed the two fans—who prosecutors call "victims"—followed and harassed Rocky for several blocks despite the rapper repeatedly telling them to leave him and his crew alone. He even attempted to deescalate the situation saying no one wants to go to jail.
One of the fans threw a pair of headphones at Rocky's bodyguard, cutting his head, which caused Rocky and his crew to finally snap.
However, prosecutors allege the brawl was prompted after the bodyguard pushed the fan and lifted him back the neck. Interestingly, the bodyguard has already been cleared and was not charged.
The "victim" who threw the headphones was detained, but prosecutors chose not to charge him either.
Rocky's detainment in a Swedish prison for nearly three weeks without charge and in "inhumane conditions" has sparked outrage from the hip-hop community, many celebrities like Kim Kardashian and Kanye West, and even President Trump.
Trump said he "personally vouched" for Rocky in a phone call with Sweden's Prime Minister Stefan Löfven. However, Löfven informed the president that he has little influence in the Swedish justice system.
"I will explain that the Swedish judicial system is independent," Löfven said prior to the call. "In Sweden, everyone is equal before the law, and this includes visitors from other countries."
When asked if Rocky had any response to Trump's support, the rapper's lawyer gave a generalized response.
"There has been a lot of support from a lot of different people," his attorney said, "and [he] is of course very thankful for everybody that has reached out."
Be the first to receive breaking news alerts and more stories like this by subscribing to our mailing list.