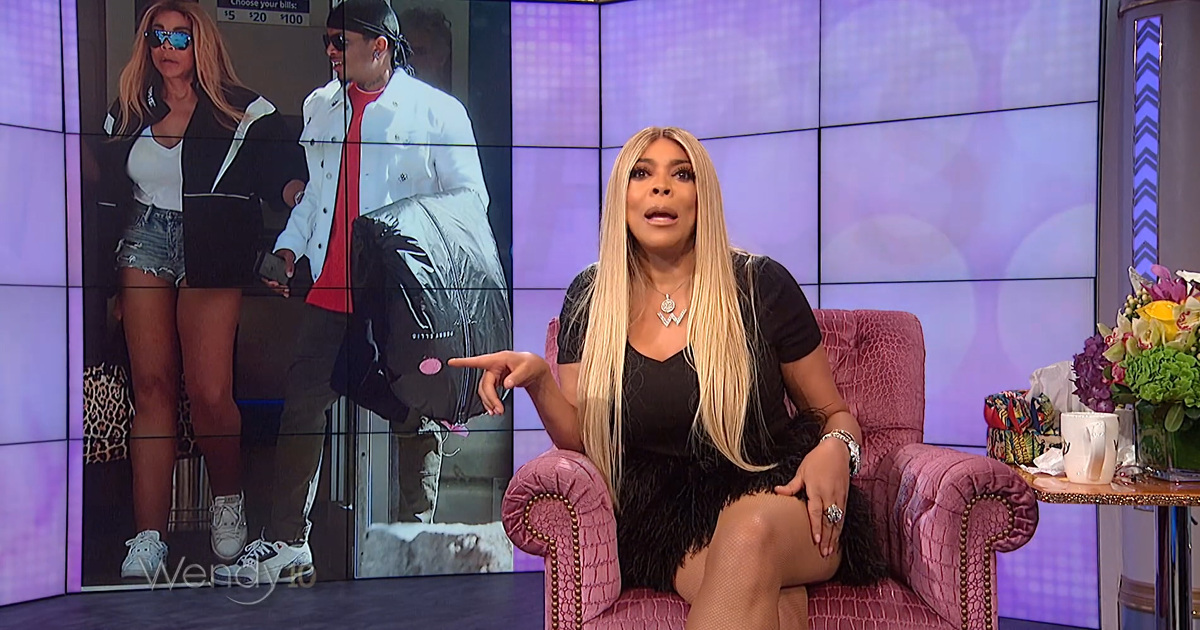 After a five-month hiatus and an eventful vacation, Wendy Williams finally returned to her daytime show on Monday (Jul. 8).
The refreshed host spilled all the details about her break and also confirmed that she's got a new man in her life.
"I'm not on the market anymore," she told her co-hosts. "I'm not in love but there's somebody that I'm crazy about."
"It's not who you think," she quickly added, addressing rumors that she's dating a 27-year-old named Marc Tomblin. "Mother doesn't deal with children."
The 54-year-old, who filed for divorce from her husband in April, tearfully revealed that she's seeing man also in his 50s and she seems very happy with the new relationship.
"You all thinking I'm messing around with a 27-year-old? Twenty-seven-year-old boys quite frankly do find me attractive. I get it. But when it comes time for the comfort of a man, I need somebody in his 50s too. And he's gotta work. It helps that he's a doctor. He's been married. His kids are in their 20s, and yes, he's black. He's brown-black."
Williams didn't offer any more details about the mystery man or the relationship.
"I am not gonna say one more word. You're not gonna blow this for me," she joked.
However, she did mention (by name) the 27-year-old boy toy she was seen photographed with in Los Angeles and in New York.
"Here's me and Marc running around town," she said as paparazzi pics of the pair flashed behind her.
"He's from LA. He came to New York. He had never been to New York before. Skyscrapers and everything," she said. "I'm a hand holder. If we go out, I'm holding your hand."
Williams says she and ex-felon Tomblin are just friends and were only having a good time.
"Mother doesn't deal with children, but it just so happens that I guess with my charm and wit, I attract people of all ages," she said.
In addition to giving an update on her relationship status, Williams also shared other details about her vacation, including vising Kim Kardashian and Kanye at the home, having brunch with Kris Kardashian, attending a pride event with Blac Chyna, and finding peace in Idaho and Arizona.
Williams is in the process of divorcing Kevin Hunter after he allegedly fathered a child with his mistress. They were married for nearly 22 years and shared a 19-year-old son.
Williams has often said that she doesn't like being single and enjoys the companionship of a man.
Hopefully, this new relationship brings her much peace and happiness after the tumultuous months she's recently endured.
Be the first to receive breaking news alerts and more stories like this by subscribing to our mailing list.