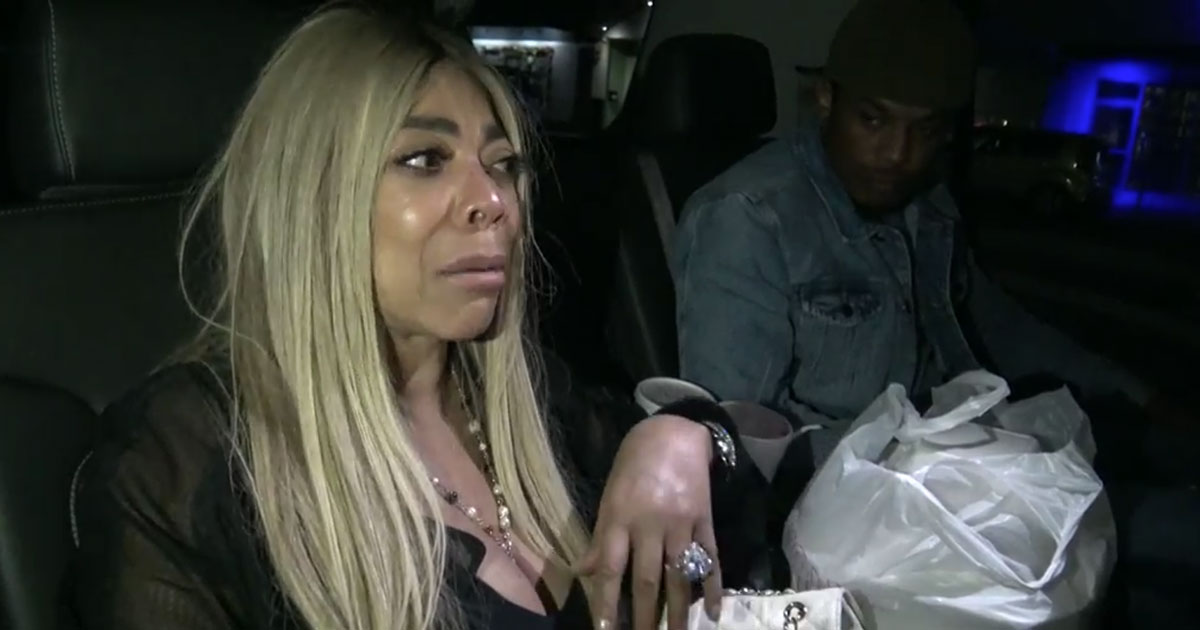 Wendy Williams may be all smiles on her talk show and basking in her newfound single life, but the host showed that she still has some emotional moments. She recently broke down in front of paparazzi cameras when asked about her family drama.
"Please don't make me cry," Williams told an L.A. paparazzo with tears filling up her eyes on Sunday night (Jun. 9).
Williams was sitting in the car with a male companion (her new boo, perhaps?) after leaving Roscoe's Chicken & Waffles when the photog asked how she was doing.
Williams initially put on a brave face, but she became emotional upon reflecting on her current situation and if she and her son will find peace with her estranged husband, Kevin Hunter.
"Young Kevin and I are fine. Big [Kevin], Godspeed. You know, stuff happens in life and it's okay. I still have a full life that I really adore—please don't make me cry. I didn't plan on this, but it is what it is."
Though Williams and Hunter are in the throes of a messy divorce, Williams says the two will eventually come together for the sake of their son, citing Kevin Jr.'s college graduation and possible wedding.
"Everybody's gotta grow up," she said.
And following Kevin Jr.'s arrest for punching his father (allegedly during an altercation regarding the divorce), Williams says the father/son relationship will be fine as well.
"They're not apart," she adamantly told the photog. "Stuff happens in life," she said referencing her son's arrest.
Despite the tearful moment, TMZ reports that Williams has been in "good spirits" since filing for divorce in April and made the most of her L.A. vacation by attending Pride festivities, hanging out with Blac Chyna, and jumping on the TMZ Celebrity Tour bus for a surprise appearance.
She also sparked new romance speculation with an Instagram photo featuring a "special" someone.
https://www.instagram.com/p/Byh6n3bhgXo/
Be the first to receive breaking news alerts and more stories like this by subscribing to our mailing list.