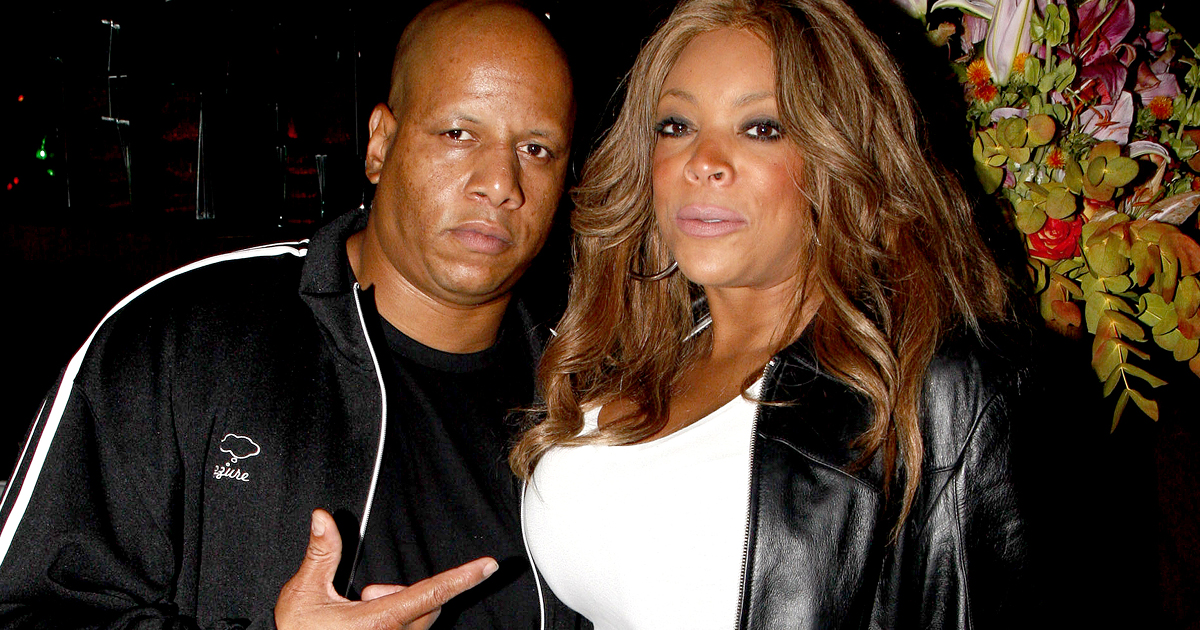 It's day one of Hunter v. Hunter divorce proceedings and it's already starting to get ugly.
Kevin Hunter was reportedly waiting backstage at The Wendy Williams Show on Thursday morning (Apr. 11) when he was unexpectedly served with divorce papers.
Sources say Hunter is now demanding a $10 million payoff from Wendy Williams and is willing to play dirty, if necessary, to get it.
"Kevin won't go quietly," a source exclusively tells Radar Online. "He's seen Wendy at rock-bottom and knows all of her deepest, darkest, dirtiest secrets!"
According to a recent report by Money Inc., Williams has amassed an estimated net worth of $60 million throughout her broadcast career. The report states Williams currently earns $15 million a year from her daily talk show alone.
The ex-couple's marriage has been plagued by rumors and speculation in recent months, with Hunter taking most of the hits for his alleged infidelity and abusive behavior.
Radar's source says Kevin will use the divorce to expose Williams' dirty deeds if the proceedings aren't in his favor.
"Kevin has so much on her, there will certainly be no Wendy Williams Show by the time he's finished! He feels a few million for him to sign an NDA and start fresh is a bargain. It's either that — or certain ruin for Wendy!"
We may also learn if Hunter, in fact, had a child outside of his marriage with rumored longtime mistress Sharina Hudson.
Radar is reporting that Williams demanded Hunter take a paternity test and threatened divorce if he didn't. (I'm assuming he didn't take the test.)
Williams doesn't seem to be expecting a contentious divorce, either.
According to the documents she filed, the host is requesting the court to "equitably" divide their assets and property and to establish an appropriate amount of child support for their 18-year-old son.
A rep for Williams stated that "Kevin is supportive" of his soon-to-be ex-wife and that the couple is "working through this process together."
Be the first to receive breaking news alerts and more stories like this by subscribing to our mailing list.