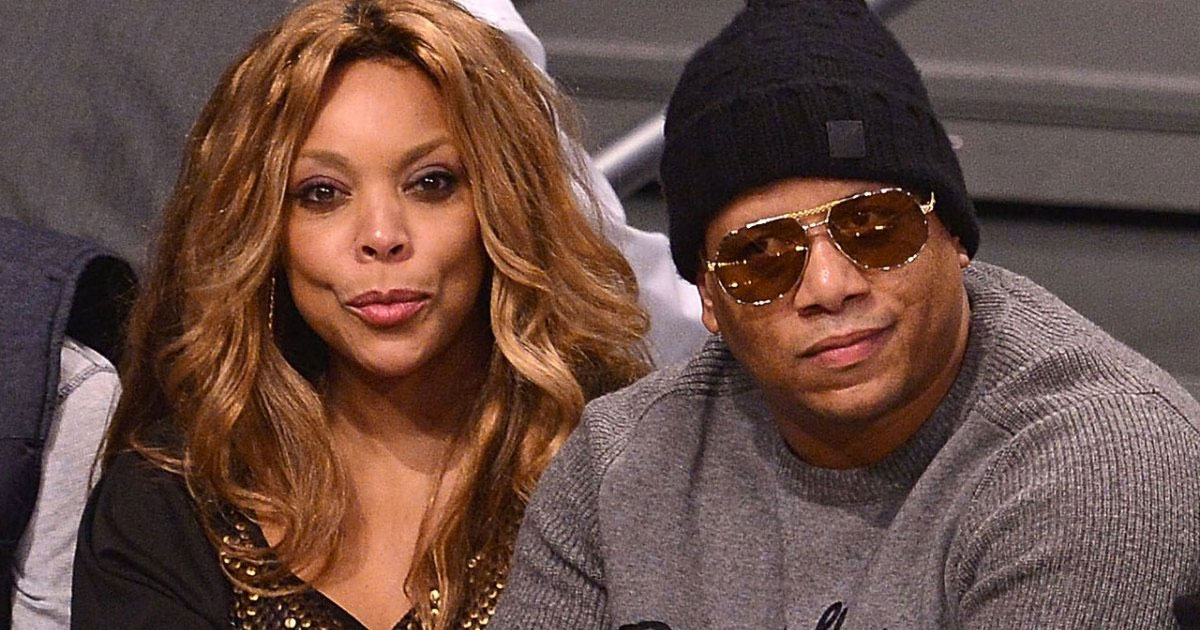 Wendy Williams finally did what we've all been telling her to do: She filed for divorce!
The talk show host is done with her (allegedly) cheating, (allegedly) abusive husband, Kevin Hunter.
Williams' attorney confirmed the talk show host filed for divorce today (Apr. 11) after 21 years of marriage.
The Hunter marriage has been plagued with multiple rumors for several months culminating in reports that Hunter, 46, welcomed a child last month with his rumored longtime mistress, Sharina Hudson.
Williams, 54, slammed the reports following her abrupt two-month hiatus from The Wendy Williams Show. While flashing her ring, she defended her marriage.
"I'm still very much in love with my husband," she said. "Don't ask me about [my wedding ring]. It ain't going anywhere. Not in this lifetime."
Williams' mysterious two-month absence from her talk show early this year was initially blamed on her Graves' disease and an injured shoulder, but the length of the break sparked further speculation that something more serious was going on in the Hunter home.
Williams eventually admitted on-air that she was seeking treatment in a sober living facility to deal with past her addiction of cocaine, pills, and alcohol. She also has a 24-hour sober companion.
Many wondered if Hunter's infidelity and abusive behavior triggered Williams' addiction issues, and possibly caused her injured shoulder.
A former intern for Williams' radio show recently told the New York Post about the disturbing behavior between the couple. Via Page Six:
"She would hide in the bathroom and tell me to knock on the door when he left the office so she wouldn't have to see him," an intern from Williams' former radio show told The Post, adding that it was common for Hunter to pull Williams into a private room and for staff to hear them fighting.

"You'd hear slaps or some type of tussling going on," said the intern.
Another source told The Post that Hunter is a "control freak" and "a terror."
Hunter is an executive producer of The Wendy Williams Show and is a business partner with Williams in several projects, including their production company. As of now, it's unclear how or if they will part ways professionally.
The former couple share an 18-year-old son, Kevin Hunter Jr.
Be the first to receive breaking news alerts and more stories like this by subscribing to our mailing list.