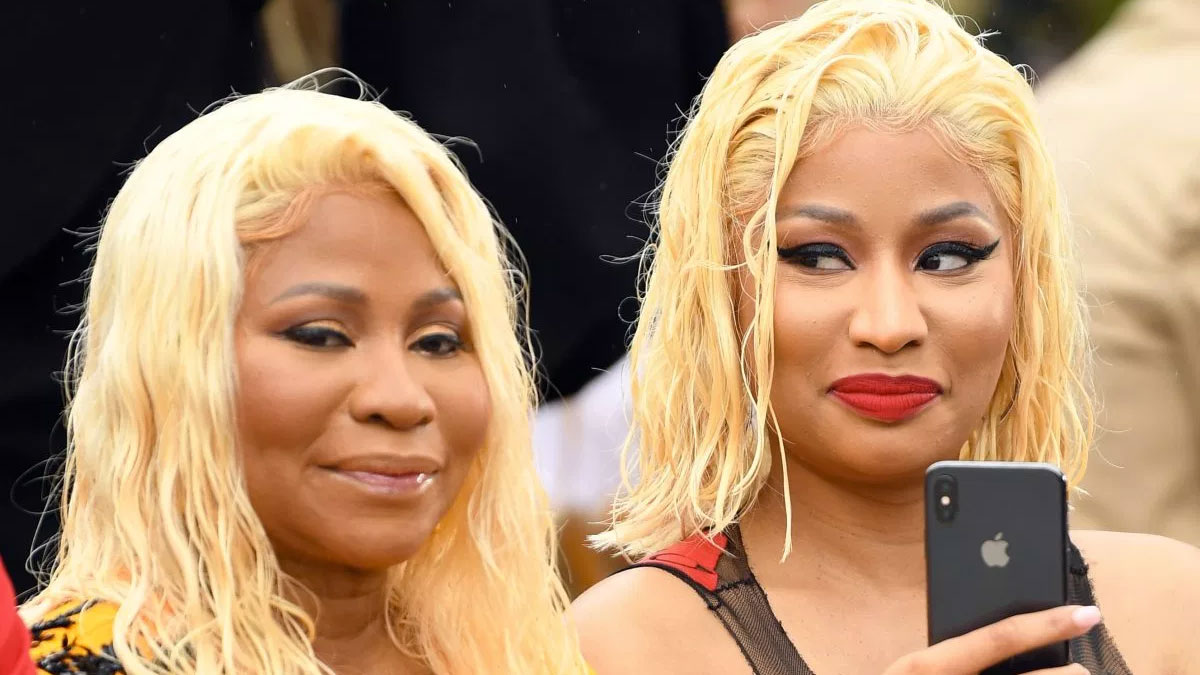 We don't often get much insight into Nicki Minaj's family tree, especially since that nastiness around her brother, Jelani Maraj, became headline news. But it looks like Nicki's mama, Carol Maraj, is ready for her time in the spotlight.
Carol is apparently a musician in her own right. She's a singer to be more precise. And Carol took to her Instagram account recently and shared a snippet of her music with the world.
https://www.instagram.com/p/By8t5_DHB5l/
Honestly, the song, "What Makes You," sounds better than anything I was expecting. And you can definitely hear where Nicki gets her little "singing" streaks from as they sound a little similar, although Nicki dresses her vocals with generous doses of autotune, while Mama Carol keeps it au natural.
The real gag though is that Drake's daddy, Dennis Graham, jumped onto Carol's Instagram to shower her with praise.
It's great to see that even though Drake and Nicki aren't on speaking terms that their mama and daddy are still cool.
Especially since they're both aspiring musicians. Just in case you missed it, you can take a listen to Dennis Graham's little bop, "That on That," that he released earlier this year.
I guess Old Money is coming for Young Money's spot.
Be the first to receive breaking news alerts and more stories like this by subscribing to our mailing list.