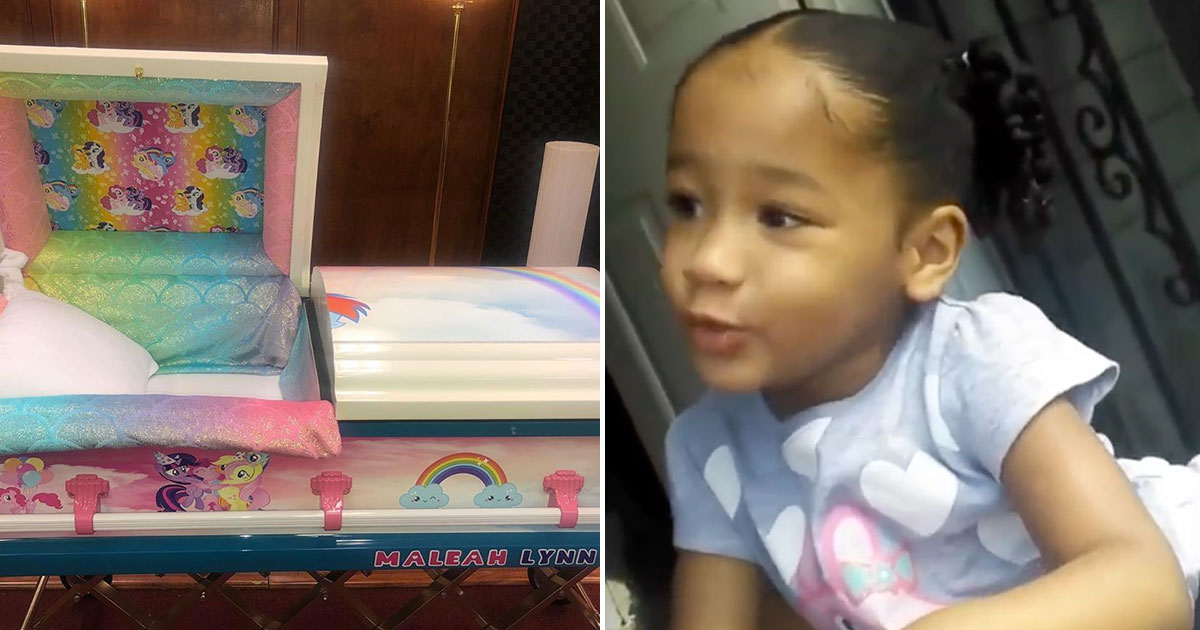 Maleah Davis, the 4-year-old Texas girl who captivated the city of Houston and gained national attention before eventually touching hearts all over the world after she went missing last month, will be buried this weekend in a custom-made "My Little Pony" casket.
The casket was a donation from SoulShine Industries, a mom-and-pop custom casket-making company based in Edna, Texas.
A private funeral for Maleah will be held on Saturday (Jun. 22), and according to her obituary, her "favorite color was pink and she loved My Little Pony, all the girly things one could imagine."
In honor of her love of the popular media franchise, her custom-made casket is covered with rainbows and pictures of "My Little Pony" characters … and along the base, her full name—Maleah Lynn Davis—is spelled out in alternating Pink, Purple and Blue letters.
Maleah's biological father, Craig Davis, shared images of the tiny casket on Instagram.
https://www.instagram.com/p/By572iWAH9J/
Trey Ganem, who owns SoulShine Industries, said he and his associates were moved by Maleah's story, which inspired their decision to donate the casket.
"There was a connection with everyone in the shop," he said. "Everyone had a connection with this little girl."
Maleah was reported missing on May 4th, one day after her mother's fiancé, Derion Vence, told police he had been carjacked by three Hispanic men who kidnapped Maleah.
Police have said they were suspicious of his story from the jump, and he was arrested a week later on May 11th and charged with tampering with a human corpse.
Maleah's remains were found in a black garbage bag alongside Highway I-30 outside the town of Hope, Arkansas on May 31st. Police confirmed the remains belonged to Maleah Davis
According to a man who helped search for the little girl, the bag her body was found in had been run over by mowers, and her remains were in a such a horrible state that it would be "impossible" for the medical examiner to determine an official cause of death.
"It was a gruesome sight. It was a terrible sight to see. It took hours gathering up body parts and evidence," said Texas EquuSearch founder Tim Miller.
Houston community activist Quanell X said Vence told him that he killed Maleah on accident and also admitted to dumping her body off a road in Arkansas.
According to Quanell, Vence and Bowens had gotten into an argument while Maleah was in his care, and when Bowens allegedly called Vence gay, he "snapped" and took his anger out on Maleah.
Quanell said Vence told him he put Maleah's body in a trash bag, put the trash bag in the trunk of his car, and then drove to Arkansas before dumping the bag in a wooded area.
Vence was seen on security cameras leaving the family's apartment with a laundry basket with a black trash bag inside just one day before reporting Maleah missing and a few days after the last time she was seen alive.
Ganem told The Houston Chronicle around 200 people contacted him about making a special casket to send Maleah off in, and Maleah's aunt, along with designer Courtney Sublett, helped decide what should go on the casket, which features many of the things Maleah loved.
Ganem said all six members of his staff pitched in to help make Maleah's casket special.
Since the ceremony will be closed-casket, his son Billy painted a photo of Maleah on top so that people could remember her as she was.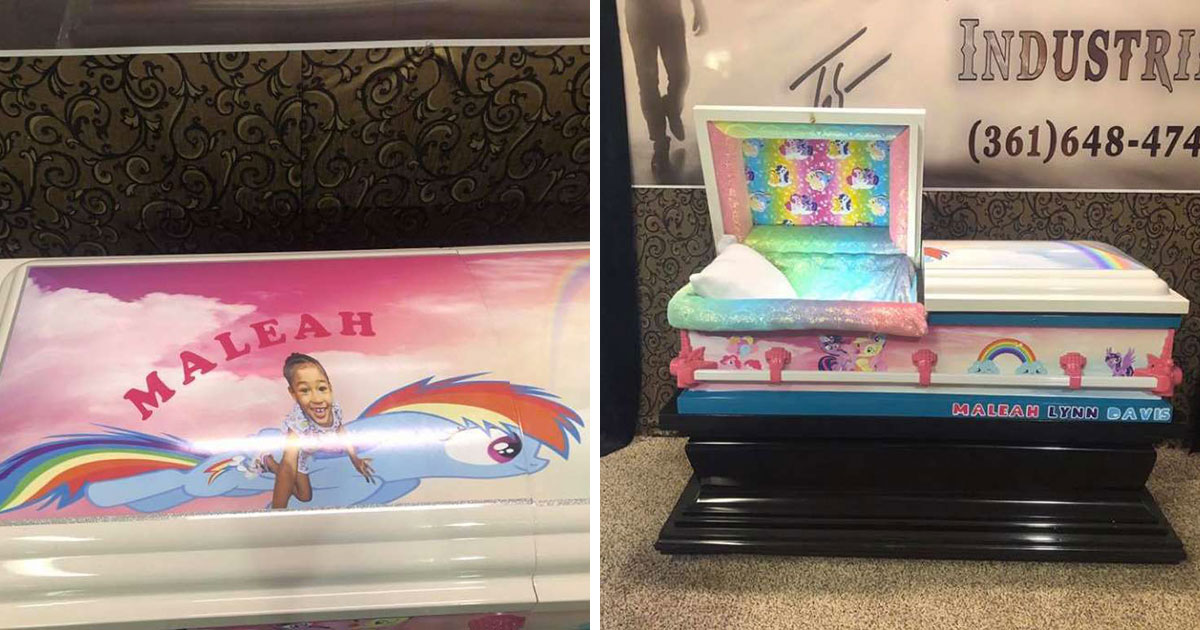 Upholsterer Randy Figirova personally selected the interior lining, Ganem said. "It was so soft, and it sparkles," he told the Chronicle. "It's like rainbow-colored sparkles."
Ganem said a special casket like Maleah's helps the family's healing process. "It's bringing light into a dark time," he said. "It makes you happy to see a family smile."
Be the first to receive breaking news alerts and more stories like this by subscribing to our mailing list.