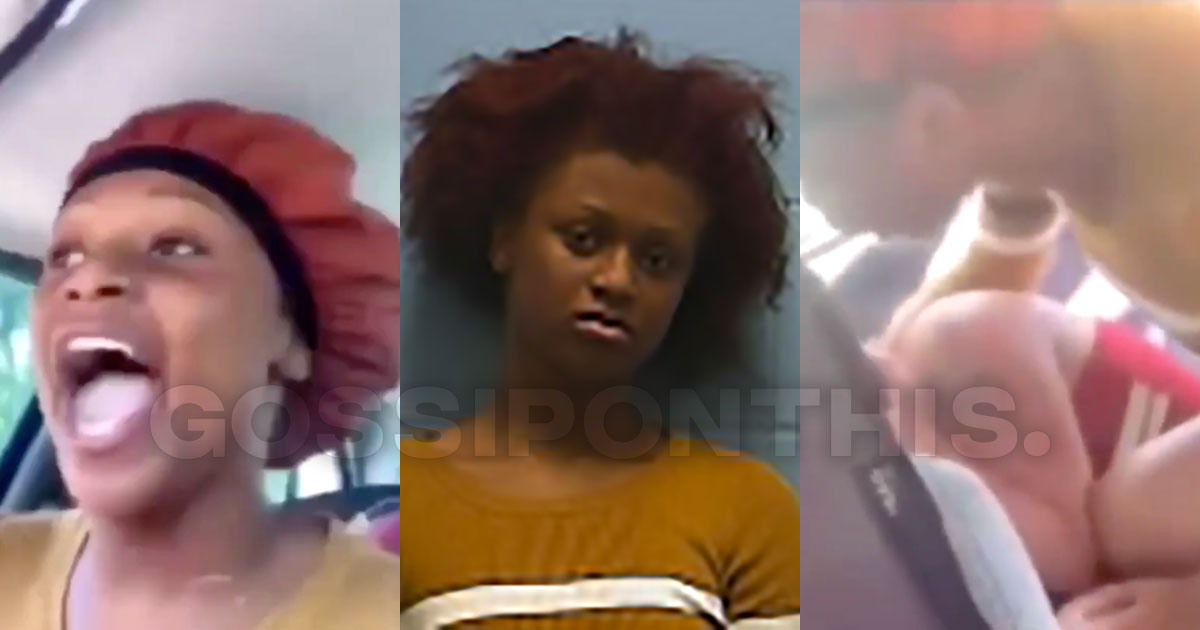 Offset and Cardi B weren't kidding when they said "they do anything for clout," because these kids today literally do ANYTHING for a little attention on social media.
Police in Camden, Arkansas are investigating an incident in which a woman kidnapped her ex-boyfriend's new girlfriend, forced her into a car, then savagely beat her, all while streaming the whole thing on Facebook Live and implicating herself in the process.
20-year-old Dhasia Wade and her friend and accomplice, 18-year-old Takira Burnell—who joined in on the beating and also appeared to be holding the camera during the live stream—were arrested Sunday (Jun 2) and hit with a number of felony charges, including kidnapping, battery, aggravated assault, robbery, theft of property and residential burglary.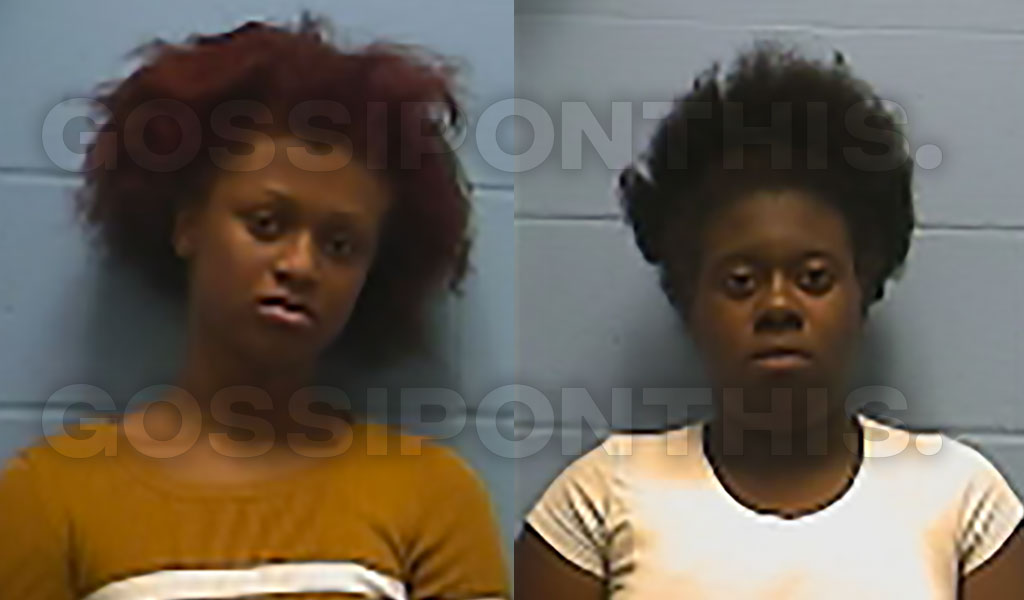 According to Camden News, police were dispatched to a residence Sunday in response to a burglary report stating that Wade had kicked in the door of a home and kidnapped a woman named Desaray Clarke.
Clarke told police she heard a loud bang at the front door and two black females, later identified as Wade and Burnell, came in and attacked her.
Clarke said the two women punched her in the head and face multiple times, and she also claims she was hit in the head multiple times with the hilt of a fixed-blade knife Wade was carrying.
Clarke said Wade then dragged her outside the residence by her hair, and the two girls dragged her down the street and threw her into a car, as seen in the videos below.
She said the women drove her around and put her on Facebook Live, saying that they had kidnapped her and were going to "kill her and take her back to where she was from."
Wade can be heard in the video above screaming at Clarke to "say hey!" and "wave!" to the camera. She also aggressively tells her to say "I suck d**k" and "I f**ked her man" and "I'm a hoe," to which Clarke responds: "I did not f**k your man."
Clarke's indifference apparently set Wade off, and she stopped the car and yelled at Clarke to "lie again!" before opening the backseat door and raining on her with a wild barrage of punches as Clarke cries and whimpers.
"Oh she wanna cry now … bitch!" Wade says when she gets back in the driver's seat and mocks Clarke's emotional response to being held against her will and assaulted.
Wade then orders Clarke to "say goodbye!" before yelling into the camera "OKAY! KIDNAPPED!"
The video goes on for another two minutes, in which Wade stops the car again to beat Clarke some more and lambasts her for crying, telling her to "shut up!" and saying to her "you wasn't crying when you was f**king him was you?!"
Clarke said the women eventually stopped at a gas station, and while Wade was inside the store, Clarke said she noticed her boyfriend, Wilson Rogers III, pulling into the parking lot.
Clarke said she jumped out of Wade's car and into Rogers', and she said Wade got out and jumped on the hood of Rogers' car with a knife yelling and screaming.
Clarke told police as she and Rogers drove off, Wade fell off the hood, and they went back home and immediately called 911.
Dhasia Wade and Takira Burnell were taken into police custody at a Day-N-Night convenience store around 12:50 p.m. on Sunday (Jun 2).
Rogers gave police a statement saying that Wade had called him earlier and told him that she needed to meet up at the park.
He said Wade made it sound like it was an emergency, so he followed her up to see what was wrong, and when he got to the park, he said Wade wasn't there, and he later got a call from her saying that she had Clarke.
Rogers said he just so happened to be driving by the gas station when he saw Wade's car in the parking lot, so he blocked her in to try and stop her from leaving, and yelled at Clarke to get in his car.
He said Wade ran out of the store, got into her vehicle and tried to leave, so he hit the front tire of her car to stop her, which worked, but then she got angry and jumped on top of his car with a knife yelling and screaming, corroborating Clarke's story.
Rogers told police that he didn't purposely throw Wilson off his car, he was just trying to get away from her, and while doing so, she fell off the car.
The report also states that Rogers informed police that Wade had moved out of his home "a couple of months ago."
According to the incident report, Clarke said Wade had a kitchen knife and threatened to use it on her as she was being dragged to the car and also while she was in the car. She said Wade had put the knife to her throat, which made her afraid to fight back or try to run away at first.
She also said that Wade and Burnell had stolen her cell phone, which is why she wasn't able to call anyone to let them know what was going on.
More via Camden News:
Another witness that lived on Johnson Street recorded the incident on Snapchat and agreed to let CPD make a recording of the video.

Officers observed Wade and Burnell getting out of their car – which was parked on Carver Street near Stewart Street – and walking toward Clarke's residence…

Officers observed both Wade and Burnell in the video going inside the home and after a short period of time, both came out of the front door with Wade dragging Clarke by her hair.

Wade stops and hands some items to Burnell, then proceeded to punch Clarke several times in the face yelling at her "Lets go b**" several times, and "move your a" or "I'm going to hit you again."

Both Wade and Burnell then dragged Clarke down to Carver Street toward their parked car near Stewart, and forced Clarke into the car.

The witness then videoed the front of the house where the door was kicked in. The recording also shows the witness talking to Rogers and telling him of what just happened and stating that Wade and Burnell also had a small kitchen knife with them.

[Camden Police Department Detective Alec Faulkner] reported that when he arrived at the Day-N-Night store, he saw Wade standing near the vacuum stalls next to a blue 1999 Toyota Camry bearing an Arkansas license plate.

[CPD Lieutenant Ben Opelt] was gathering information at [Clarke's residence] and advised Faulkner to wait for backup before taking any action.

[Officer Jacob VanAssche] provided a description given of Wade's accomplice – Burnell. Faulkner reported observing that Burnell matched the description provided.

Opelt arrived at the store, and both Wade and Burnell were placed into custody for kidnapping.

The officers searched the vehicle where they located a pink kitchen knife in the side pocket in the front door on the passenger's side of the car. An inventory was completed, and the vehicle was towed…
Dhasie Wade and Takira Burnell were booked into the Ouachita County jail but have since bonded out, according to online arrest records.
Be the first to receive breaking news alerts and more stories like this by subscribing to our mailing list.