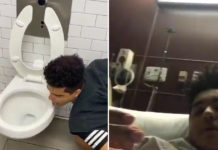 If stupid was a person, it would be this California-based social media influencer who ended up in the hospital with coronavirus just days after he posted a video of himself licking a toilet seat for a challenge on TikTok.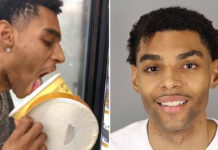 D'Adrien L'Quinn Anderson was sentenced to 30 days in jail after he posted a video of himself giving a carton of Blue Bell ice cream a big old lick at a Walmart before putting it back on the shelf.
Video footage showing Brother Nature getting beat up at a Miami restaurant has gone viral, and now everyone wants to know the man behind the kicks and punches seen in the footage.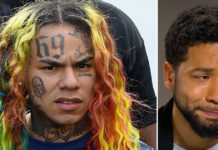 Tekashi 6ix9ine is being accused of faking his own kidnapping for clout ... which would essentially make him the Jussie Smollett of hip-hop.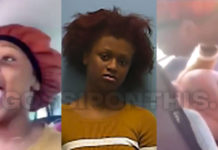 Police in Camden, Arkansas are investigating an incident in which a woman kidnapped her ex-boyfriend's new girlfriend, forced her into a car, then beat her, all while streaming the whole thing on Facebook Live and implicating herself in the process.