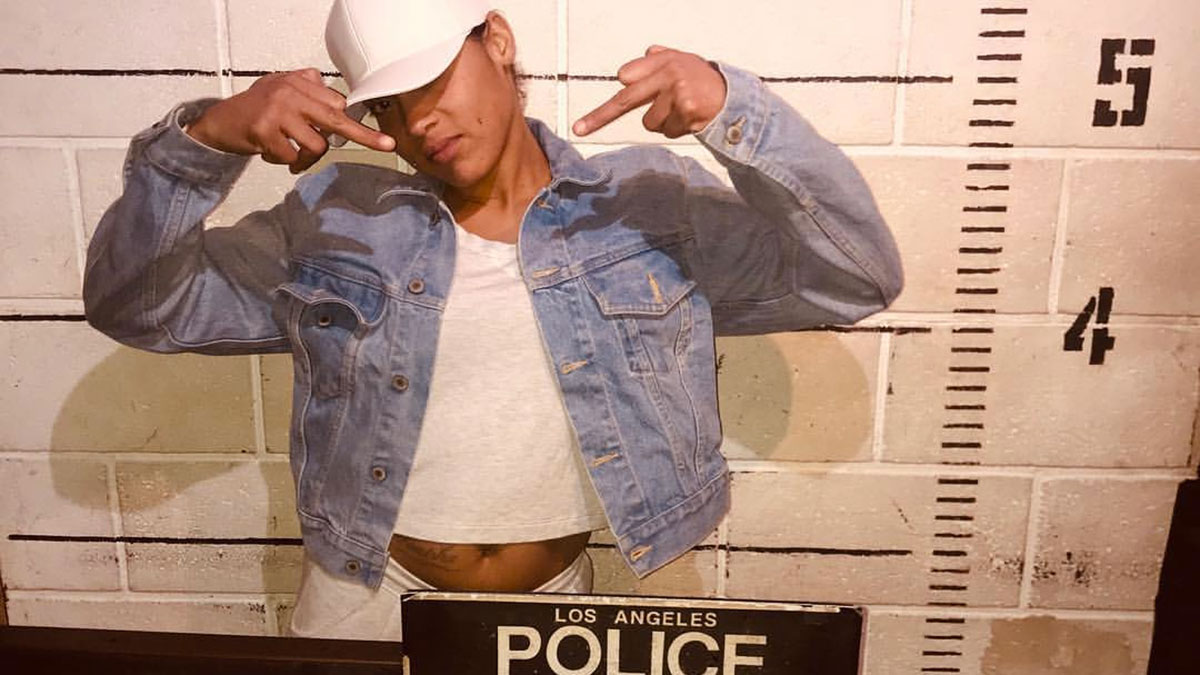 Nipsey Hussle's baby mama could be looking at jail time if a judge decides to officially revoke her probation in her 2017 DUI case.
We reported earlier this week that Foster (aka "Chyna Hussle"), the mother of Nipsey's 10-year-old daughter Emani, had a bench warrant out for her arrest after she missed a recent court date for her DUI case.
Fortunately for her, the judge called off the bench warrant, but according to The Blast, since Tanisha has failed to complete the required programs in the case, she has been ordered to go back and re-enroll for her DUI class, as well as sign up for a program called "Mothers Against Drunk Driving."
Foster has also been ordered to attend AA meetings, and a hearing to determine whether or not she violated her probation will be held in July.
If Tanisha's probation is revoked, she could be immediately taken into custody, and her chances of being granted primary custody of Emani over Nipsey's sister Samantha will be slim-to-none.
https://www.instagram.com/p/BtU3oQXAFAK/
In addition to the custody battle, TMZ reports that Tanisha is also preparing to fight Samantha and Nipsey's brother Blacc Sam for control of the rapper's multi-million dollar estate.
Sources connected to Tanisha Foster tell TMZ, she will not accept Sam Asghedom, Nipsey's brother, as the manager of the late rapper's fortune, which Sam estimates at $2 million. Sam filed legal docs, saying Nipsey died without a will, and he wants to be appointed the administrator of his brother's estate. A judge is set to rule on Sam's request June 10.

Under California law, Nipsey's children would share equally in his estate. In addition to 10-year-old Emani, the child Nipsey had with Tanisha, he left behind 2-year-old Kross, who's mother is Lauren London. So, each would get around $1 million, less fees and taxes.

Tanisha is fighting for custody of Emani, and if she's successful, she would have some power in handling the money and would probably be entitled to use some of it to provide for the child. A judge has temporarily blocked Tanisha from having physical custody of Emani … the child is currently living with Nipsey's sister.

Our sources say Tanisha has tentatively decided to ask the probate judge to continue the hearing so she can get clarity on the custody case. We're told there is bad blood between Tanisha and Nipsey's family, and she will almost certainly end up objecting to Sam becoming the administrator.
Sounds like Tanisha isn't going down without a fight!
Of course, since her DUI case has now come into play, her chances of winning this war have lowered dramatically. Guess we'll have to wait and see what happens in court on June 10th.
Be the first to receive breaking news alerts and more stories like this by subscribing to our mailing list.