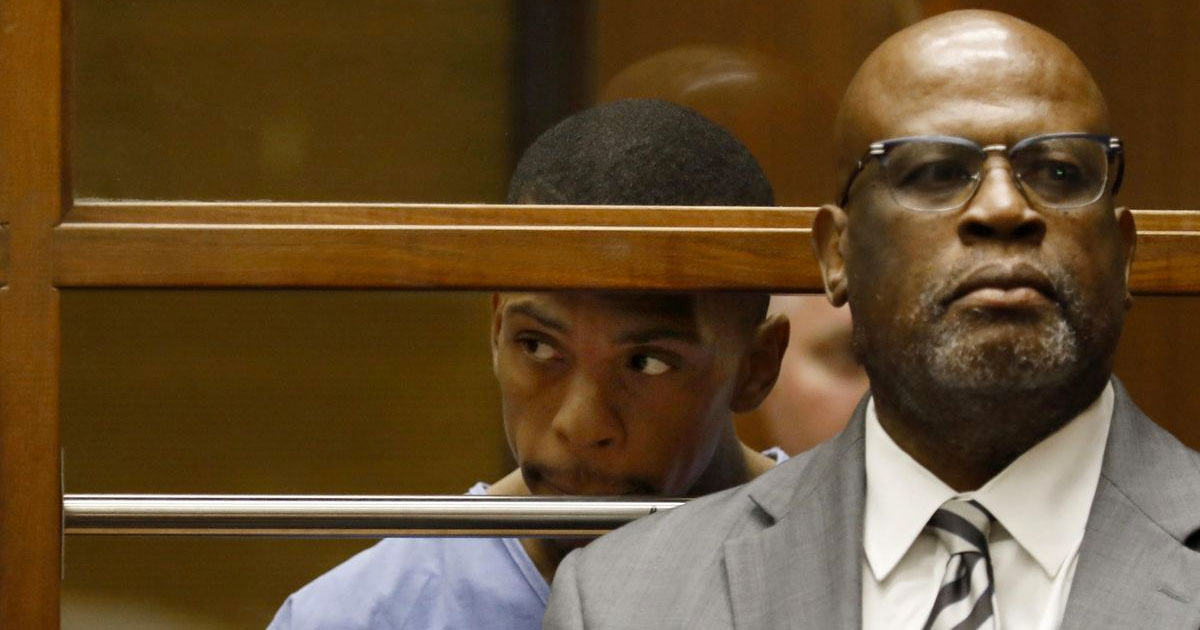 Christopher Darden will no longer be representing Nipsey Hussle's alleged killer Eric Holder in Hussle's murder case after receiving a number of death threats against his life and the lives of his family members, TMZ reports.
Darden, who famously (or infamously, depending on who you ask) was a part of O.J. Simpson's defense team in Simpson's 1995 murder trial, said he recently filed a motion with the L.A. Superior Court to withdraw as Eric Holder's defense attorney because he says the death threats he and his family have been getting are too much.
According to TMZ, Holder had a hearing scheduled for Friday (May 10), and Darden made it clear that would be his last working as Holder's attorney.
A judge granted Darden's request to be removed from the case and assigned a public defender, Mearl Lottman, to take on from here, the Los Angeles Times reported.
Darden said that flood of hatred he's received since taking on Holder's case reminded him of the O.J. case, but with a twist.
"Just as they were in 1995-Cowards never change," he said. "These days these cowards don't send letters instead they sit anonymously behind keyboards threatening a man's mother and children."
Darden also made it a point to note that under the United States Constitution, EVERYONE deserves a right to a fair trial, and when he's defending people like Eric Holder, he's simply doing his job as an experienced defense attorney.
"After centuries of a history of black men hung from trees without trial, or after the thousands of cases of black men tried, convicted and executed without counsel … I cannot understand why in 2019 some people would deny a black man his 6th Amendment right to counsel of his choice," he said.
Darden said he's been defending accused criminals, including alleged gang members, for two decades.
Asked why he took on Holder's case, he said it was for personal reasons. "I defend poor people — that's all I do," Darden said. "And he's definitely poor."
Darden also had a message for the people who think it's OK to threaten not just him, but also his children.
"To those who issued those threats to my children please pay close attention so there is no misunderstanding. Later. F**K YOU!" he said, according to TMZ.
Eric Holder aka "Shitty Cuz" is accused of shooting and killing Nipsey Hussle outside the 33-year-old's The Marathon Clothing store on March 31st, 2019. He was allegedly seen on surveillance footage opening fire three separate times on Hussle.
The footage showed him shooting Nipsey once and walking away before returning a second time and shooting him again.
After walking away again, he returned a third time, shot Nipsey once again and then kicked him in the head before running toward a back alley and hopping in a getaway vehicle.
Investigators said Hussle and Holder had a tense conversation prior to the shooting, and Holder left the scene and returned later and shot Nipsey because he felt disrespected by the rapper.
Be the first to receive breaking news alerts and more stories like this by subscribing to our mailing list.