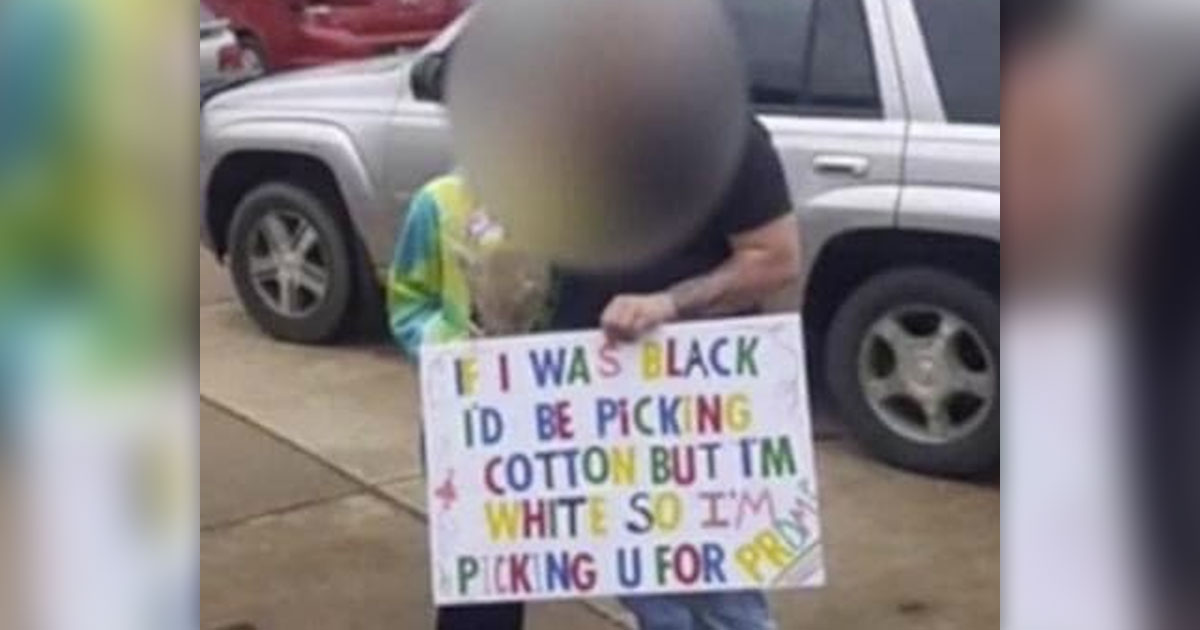 An Ohio teen was banned from prom after he used a racist "promposal" sign to ask a girl out.
"If I was black I'd be picking cotton but I'm white so I'm picking u for prom," read the Clear Fork High School student's sign.
The student reportedly posted a photo of the sign on social media and it quickly went viral, resulting in folks reportedly sending death threats to the unnamed teen.
The online backlash made its way to school officials, and the boy was banned from attending the prom.
"What I thought was, how disappointing—this is in 2019—we are still dealing with this stuff, with racial slurs," Clear Fork Valley Local Schools Superintendent Janice Wyckoff told CNN.
Wyckoff called the incident a teachable moment, and said school administrators have spoken with the student, who has since apologized.
The student's family declined to make a public statement, however, the superintendent said the student posted an apology on social media.
"I'm sorry for upsetting anyone, I didn't mean it like that. I'm really sorry, I will say sorry to anyone," he wrote, according to Wyckoff. "I didn't mean to hurt you or anything like that, it was just for a laugh. I'm sorry, I really am. I'll say it to your face or anything really."
This isn't the first time a sign with that phrase has been used in a promposal.
Around this time last year, a Florida high school senior was forced to apologize after a Snapchat photo of him holding a sign with the racially insensitive statement went viral on social media.
If you're gonna be a racist little prick … at least be an original racist little prick.
Be the first to receive breaking news alerts and more stories like this by subscribing to our mailing list.