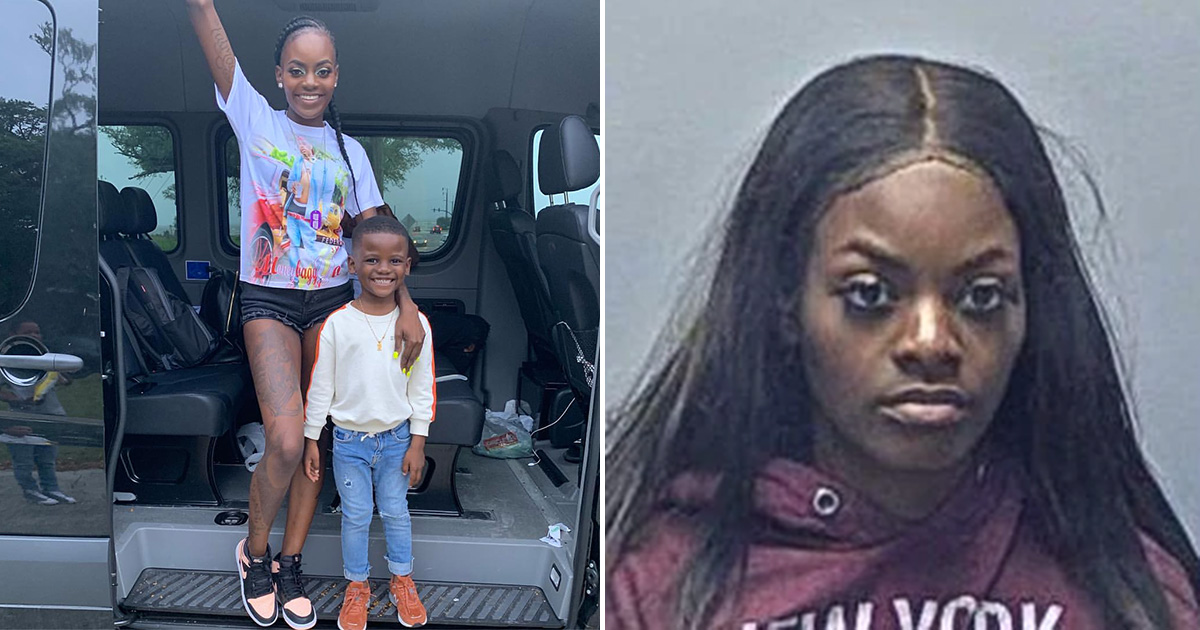 One of the big viral trends of 2017 was something called #ForTheDChallenge (For the D Challenge) which went viral when various celebrities joined in on the fun.
To keep it mildly PG, the D that is being referenced is the male sex organ, aka the DICK, and the viral challenge had people rhyming about the absurd things they would do for the D or, if they had a penis, the absurd things people have done for their D.
Call me tardy for the party, but I never knew who the originator of this challenge was, but apparently, it was GameOva Reedy, a New Orleans-based bounce rapper.
But now, we know her full government name, which is Reiona Oliver, thanks to the fact that she was arrested and charged with child desertion after she put her 5-year-old son, Riley, in a Lyft by himself.
According to Sheriff James Pohlmann through CBS News 4 WWL-TV, the driver said he went to the residence and the woman, who was later identified as Reiona "GameOva Reedy" Oliver, placed the child in the vehicle and said the child would be riding alone.

When the driver told Oliver he couldn't transport the child without an adult, Ms. Oliver allegedly walked back inside of the house and would not come back out.
Supposedly, GameOva tried to justify her decision by saying that she was "sick" and couldn't take her son to school, but that doesn't add up. If you're sick, ride in the Lyft with your son, drop him off and go back home. Or if you're that damn sick, ask a friend to ride with him. Or keep him home with you!
Luckily for Reedy, the judge took pity on her and ended up letting her off the hook with a warning, which we found out via her Instagram posts, which updated us on the case.
https://www.instagram.com/p/Bwsp10Rh2fT/
https://www.instagram.com/p/BwugilyBHel/
The scary thing is that GameOva Reedy has an infant son named Euro under her care in addition to her 5-year-old son Riley.
No word if the boys share the same father, and my heart goes out to single mothers struggling, but it's clear that Reedy is not equipped to handle these two kids and make the wisest decisions when it comes to their welfare.
Also, Lyft/Uber are not your babysitters so please stop putting your babies in cars with strangers when you ain't in the damn vehicle with them. This is not a game. Some girl got KILLED while riding in a car that she thought was an Uber just this year. Stop playing.
Be the first to receive breaking news alerts and more stories like this by subscribing to our mailing list.