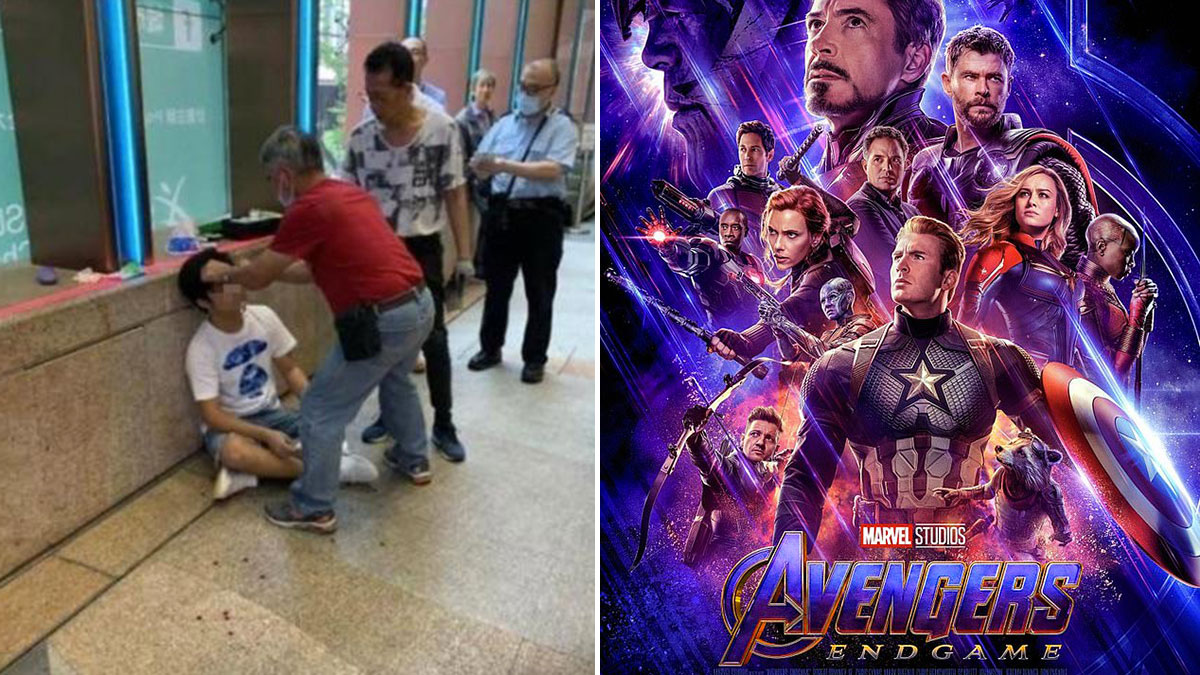 A man was reportedly left bloodied after getting badly beaten outside a movie theater after he loudly revealed the surprise ending to "Avengers: Endgame."
According to reports, the incident happened outside a cinema in Causeway Bay, Hong Kong.
A photo of a man sitting on the ground bloodied and receiving medical attention has gone viral online.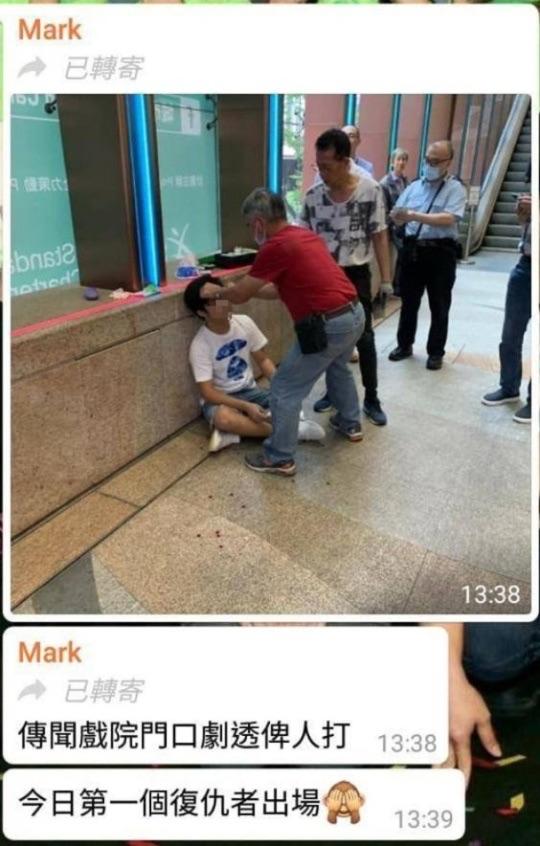 "Avengers: Endgame"—which is the sequel to "Avengers: Infinity War" and is the culmination of 21 feature films and 11 years of production—officially opened in theaters worldwide this weekend, but was screened early on April 24th in countries like Taiwan, Hong Kong, Malaysia, Singapore and South Korea.
Taiwanese media reports (via Asia One) that a man who seemed to have just exited the cinema after watching the three-hour movie started shouting out spoilers to fans lined up outside who were waiting their turn to see the final Avengers film for themselves.
The moviegoers, enraged that what is believed to be the last movie in the Marvel Cinematic Universe was spoiled for them, then reportedly brutally assaulted the man to teach him a lesson about leaking spoilers, leaving him bloodied on the ground as medics came to his aid.
Those who commented on the now viral photo reportedly said things like "He got what he deserved" and that they were "Happy to see this."
Of course, there were people who questioned the authenticity of the incident and the photo, but commenters on social media claimed that they were there when it happened, and they heard someone spoiling the plot of the film at the entrance to the movie theater.
After five minutes of "Endgame" was reportedly leaked online earlier this week, The Russo Brothers, who directed the highly anticipated film, penned an open letter to fans asking them not to spoil the movie for others.
"This is it. This is the end. The end of an unprecedented narrative mosaic spanning eleven years and eleven franchises," Anthony and Joseph Russo wrote. "when you see Endgame in the coming weeks, please don't spoil it for others, the same way you wouldn't want it spoiled for you."
The pair signed off the letter and wrote a hashtag at the bottom: #DontSpoilTheEndGame.
Be the first to receive breaking news alerts and more stories like this by subscribing to our mailing list.