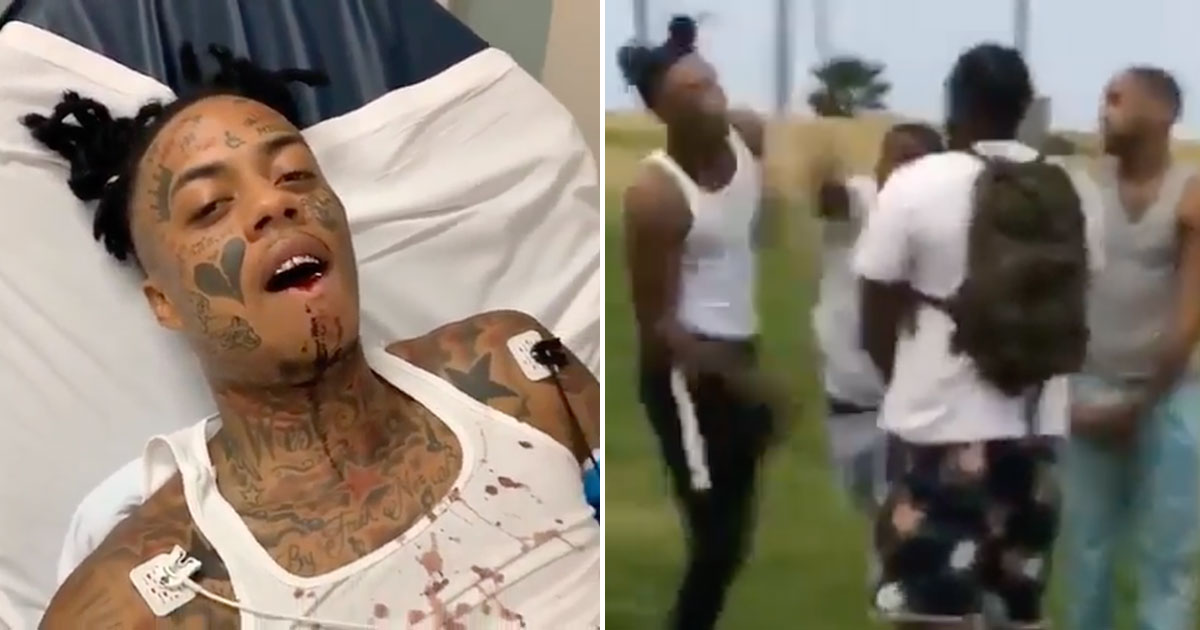 Boonk Gang is on the road to recovery after getting punched in the face so hard that he broke his jaw in two different places and lost several teeth.
The social media star, known for his controversial pranks and shenanigans, has been laying low recently and keeping off the scene after he allegedly shot himself last year and got into a fight with a videographer on the set of a music video.
He even changed his name to John Gabbana and started rapping to try and prove that he was headed down a new path.
But new footage recently surfaced on the internet showing the social media star back into some drama and getting a beat down from a man almost half his size.
The video doesn't show what leads up to the incident, but you can clearly see Boonk running away after being struck hard by the shorter man.
https://www.instagram.com/p/Bz5IQS0H2d3/
Boonk ended up suffering a broken jaw on both sides from the encounter and posted a series of graphic videos showing him prior to undergoing surgery for his injuries.
Boonk's injuries were pretty tough too — he says he lost some teeth, and his mouth looked bloodied up bad.
"They broke both sides of my jaw but guess what I did !?" he captioned a video on Instagram showing off the damage to his mouth.
"They knocked out most of my teeth bruh with that cheap shit bruh," he wrote on another clip.
https://www.instagram.com/p/Bz5eb3dnhQA/
https://www.instagram.com/p/Bz6fGcYnaZ0/
Whatever Boonk said or did to that short man was obviously very serious for him to get hit that hard! He better leave these folks out here alone LOL.
Be the first to receive breaking news alerts and more stories like this by subscribing to our mailing list.