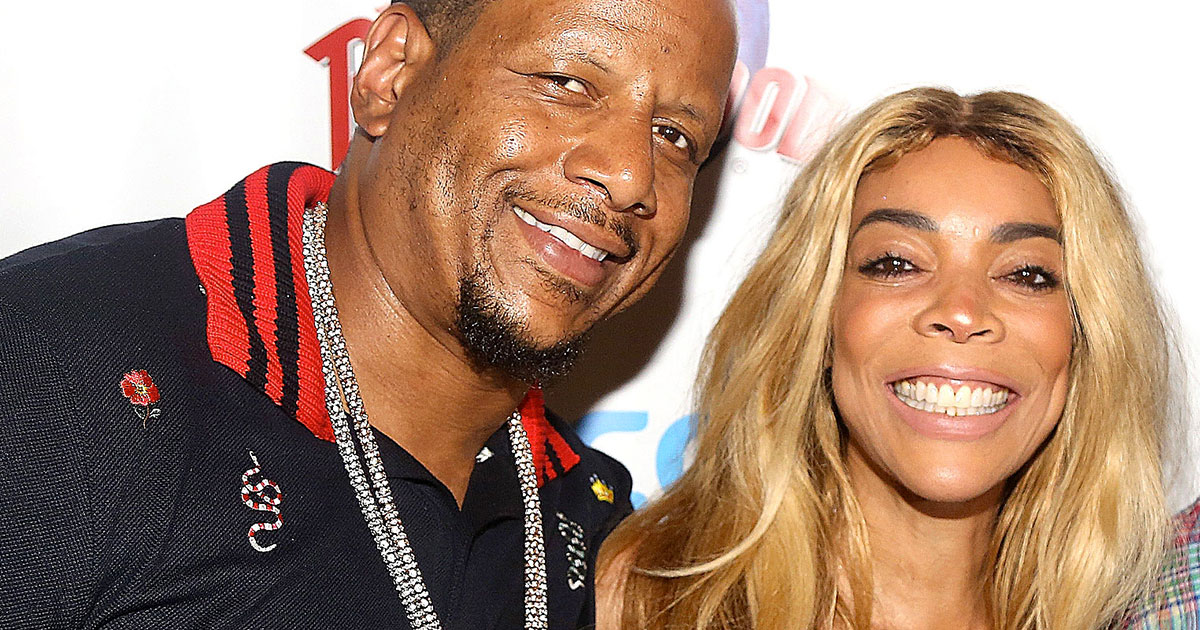 Wendy Williams has already taken the necessary steps to distance herself from her estranged husband Kevin Hunter, including totally cutting him off financially and separating their assets.
According to TMZ, Wendy has hired a team to make sure all of her finances are safe.
Sources close to Williams say that she's separated her funds from Kevin's and has created new accounts, a process she started before she filed for divorce.
Wendy has also reportedly found a new home in Manhattan and she is in the process of moving out of her Livingston, New Jersey mansion where she and Kevin raised their son, Kevin Hunter Jr.
Wendy is in the process of moving out of her Livingston, New Jersey mansion where she and Kevin raised their son, Kevin Hunter, Jr. As we previously reported, Kevin was given 48 hours to pack his sh*t and go.
"Our sources say she signed the lease on her new home a few weeks ago and has already paid rent for the next year," TMZ reported.
Regarding their business matters, Wendy has reportedly decided to cut all ties from Kevin and is currently looking for a new manager.
TMZ also reports that, contrary to rumors suggesting Hunter received a $10 million payout to leave The Wendy Williams Show, he hasn't received any money from the show following his departure … yet.
Kevin knows his way around business deals, so execs from the show expect he'll insist on some type of severance package.
Meanwhile, more Wendy insiders say that she has absolutely no regrets after filing for divorce.
According to one source who spoke to Us Weekly, some people in Wendy's inner circle "fear Kevin will try to manipulate his way back in" following Williams' April 11th divorce filing, but the daytime talk show host "is done with Kevin" and has absolutely zero intentions of going back to him.
"Wendy's not looking back. Her friends and family think the sky's the limit now that Kevin's gone," the source said. "She still has healing to do, but she's taken several major steps in the right direction. She's strong and resilient."
The source added that following the divorce filing, and Hunter's subsequent firing as executive producer of The Wendy Williams Show, Wendy has been spending a lot of quality time with her 19-year-old son, who "cares deeply about his mom and has been a rock" for the talk show host.
Wendy and Kevin have been having relationship troubles for years, but things started to come to a head in 2017 after he was seen out and about with his longtime mistress Sharina Hudson. Then in 2018, Hudson became pregnant and in 2019, she gave birth to a baby girl who is believed to be Hunter's child.
Kevin, at one point, reportedly told Hudson he couldn't divorce Wendy to be with her full-time because Wendy was financing his lavish lifestyle.
Be the first to receive breaking news alerts and more stories like this by subscribing to our mailing list.