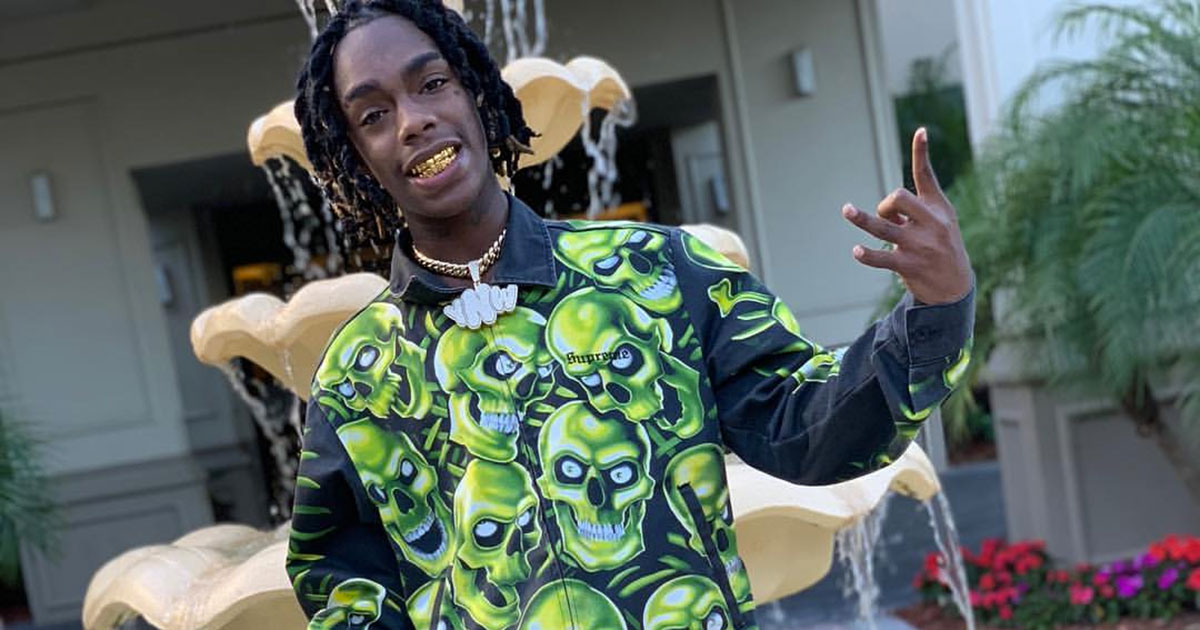 YNW Melly's murder case has taken a serious turn as Florida prosecutors have announced that they are seeking the death penalty if he's convicted.
Melly (real name: Jamell Maurice Demons) was charged with two counts of first-degree murder in the shooting death of two of his fellow YNW crew members back in October.
Police said after the rapper shot 21-year-old Anthony Williams (aka YNW Sakchaser) and 19-year-old Christopher Thomas Jr. (aka YNW Juvy) on October 26th, and, along with an accomplice—another one of Demons' friends, 20-year-old Cortlen Henry (aka YNW Bortlen)—drove around with the men's dead bodies "for a period of time" while they came up with a story to tell police.
Melly jumped into another car, and Bortlen eventually dropped Juvy and Sakchaser off at the emergency room, where they were pronounced dead.
"They arrived with multiple gunshot wounds. They were dead already," Miramar police spokeswoman Tania Rues said at the time.
Bortlen and Melly later told police that they were involved in a drive-by shooting and also staged the crime scene to look that way.
Now, after learning the details of the case, the State of Florida has filed new legal docs stating their intent to seek the death penalty.
TMZ reports:
In the docs, the State says it believes it can prove beyond a reasonable doubt that Melly killed his friends for financial gain, the murder was especially heinous, atrocious or cruel, and he committed homicide in a cold, calculated and premeditated manner.

The State also believes Melly is a criminal gang member.

As we've reported … cops say YNW Melly and his friend, Cortlen Henry, shot victims Anthony Williams and Christopher Thomas Jr. in the head, torso and back. Police say Melly and Henry shot up their own car to make it look like a drive-by, and then dropped the victims off at the ER, where they were pronounced dead.

Florida is one of 30 States where capital punishment is legal.
Yikes. Going to jail for life is one thing, but getting executed is a whole other story.
For what it's worth, in an arraignment last month, YNW Melly pleaded not guilty to the murder charges … but it already looks like the prosecution already has a pretty solid case against him.
Be the first to receive breaking news alerts and more stories like this by subscribing to our mailing list.