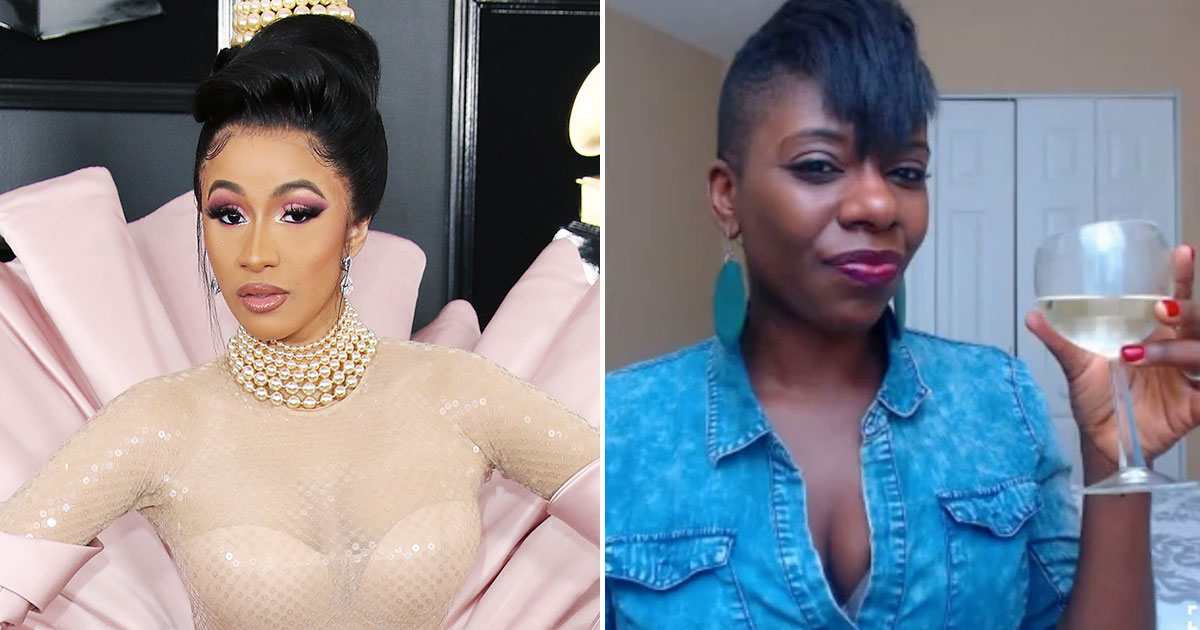 Cardi B is suing two YouTube vloggers for defamation, and when she tried to serve one of them with papers, the vlogger threatened to shoot the process server in the head.
Last month, TMZ reported that Cardi was a filing lawsuit against two bloggers for saying that Cardi B is a prostitute who has herpes.
Tasha K, who runs the popular YouTube channel unWinewithTashaK, has uploaded 23 videos about Cardi B over the past 14 months that the rapper wants taken down, in the words of T.I., "quickly, expeditiously."
According to the lawsuit, Tasha posted a video last April saying that Cardi and Offset's daughter Kulture might be born with intellectual disabilities, inferring that Cardi was doing drugs while she was pregnant.
The other blogger Cardi is suing, Starmarie Ebony Jones, posted a video last September accusing Cardi of doing molly and cocaine and engaging in prostitution. "Just a Grammy-nominated prostitute running around spreading her herpes," Jones said in one video about Cardi.
Taking things even further, Latasha and Starmarie even teamed up and did a video together making more allegations about Cardi having STDs and prostituting.
Cardi says in the suit that she's never been a prostitute nor has she ever used cocaine and molly, and she also denies having herpes.
She said she's asked the women to take the videos down and retract their statements, but since they refused, Cardi is now suing them for defamation and is seeking in an injunction to have the videos removed.
When a law officer attempted to serve Tasha Kebe with the legal papers related to the lawsuit last Thursday night (Apr. 18) Tasha went all the way off, as heard in audio obtained by TMZ.
You hear the server ID himself to Tasha and a male companion as they pull up to their home. Tasha got pissed because she says the guy was in her driveway, looking through her mail.

Although she was pissed, he does his job … handing her the docs and delivering the line, "You've been served." Tasha responded by informing him she's within her rights to "blow something in your head."

The server assures her he didn't do anything illegal, but Tasha wasn't having it.
LISTEN HERE:
Be the first to receive breaking news alerts and more stories like this by subscribing to our mailing list.